2014 'Cinderella' Team Once Recruited Brad Stevens '99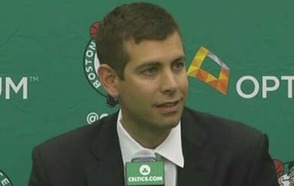 March 22, 2014
"Mercer University, an 8,300-student school in Macon, Ga., stole the basketball spotlight Friday when its 14th-seeded Bears upset third-seeded Duke in the NCAA men's basketball tournament," begins an article in today's Boston Globe. "Celtics coach Brad Stevens has ties to Mercer, as it was the only Division 1 college to offer him a basketball scholarship when he was coming out of high school in Zionsville, Ind." Bazter Holmes writes, "ultimately Stevens decided to stay in Indiana at DePauw University, a Division 3 school."
Bill Hodges was Mercer's head coach and recruited Stevens in the mid-1990s. "We felt like he could come in and play as a freshman for us," Hodges tells the newspaper, and adds that Stevens was ready to play at the Division 1 level. "There wasn't any question about that. He could shoot the heck out of the basketball. He could handle going both ways and he could pass both ways."
Hodges also coached Larry Bird at Indiana State. "Totally different positions, but [Brad] was smart, like Larry," he notes.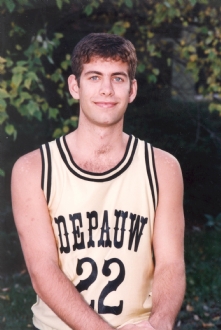 Read more at the Globe's website.
A 1999 graduate of DePauw, Brad Stevens played four years on the Tiger basketball team and majored in economics and management and was a Management Fellow.
Stevens led Butler University to a 166-49 record, including a 12-5 record in the NCAA Men's Basketball Championship and two consecutive trips to the national championship game (in 2010 and 2011). His 166 wins are the most for any NCAA Division I basketball coach over the first six years to start a career. He was named the head coach of the Boston Celtics in July 2013, becoming the youngest current head coach in the NBA.
You'll find more in this recent article.
Back