Heritage Preservation Society to Hear About Restored Historic Home
March 24, 2014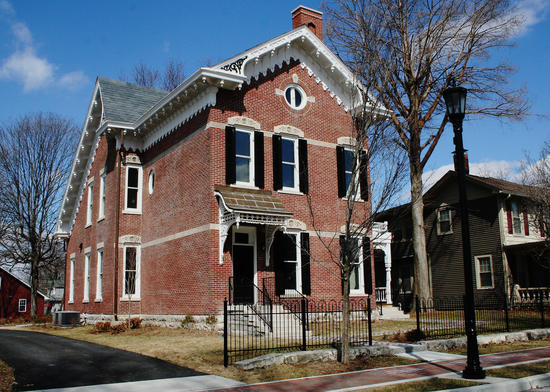 "A report on the restoration efforts by DePauw University of the historic John Ireland home in Greencastle will be the highlight the 2014 annual meeting of the Heritage Preservation Society of Putnam County Wednesday evening," reports the Banner-Graphic. "Tony Robertson of DePauw University will report on the extensive restoration efforts made by the university to bring the excellent example of Italianate architecture back to its original glory. Additionally, Robertson will cover the efforts by the university to save and relocate two other period homes to a suitable location within the community."
The text adds, "Throughout the past several years HPS and DPU have collaborated on several efforts by the university that have involved historic structures and a national register listed area within the Greencastle community. Robertson's remarks are expected to provide examples of how the community's historic heritage can be preserved while at the same time made to serve the needs of today's generation." (at left: the view of Anderson Street looking west towards East College)
The 127-year-old home will be used as a guest house. It sits on Anderson Street, which itself has been recently revitalized. The structure "originally served as the home of John Ireland who was a partner in a local lumber mill and trim business. Ireland's home provided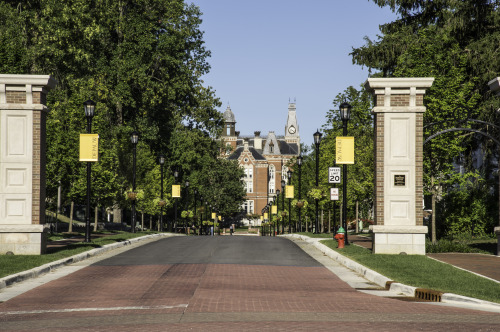 a physical setting to show off the firm's capabilities and offerings. Among other features, visitors to the home can see a five-foot laminated wooden sliding door that matches the different woodwork in the two rooms it separates." (at left: the view of Anderson Street looking west towards East College)
Read more at the paper's website.
The work on Ireland House and other structures on Anderson Street was made possible by a $1 million gift from Jane L. Emison. Details can be found in this previous story.
Back