Inconsistencies in School Free-Expression Rulings Must Be Addressed, Writes Prof. Jeff McCall '76
March 30, 2014
"Public school administrators must have their heads spinning as they try to sort out recent court decisions regarding the free-expression rights of students," according to Jeffrety M. McCall. In a column published in the Providence Journal and other newspapers, the professor of communication at DePauw University observes, "Principals have the almost impossible task of balancing constitutionally protected student expression with keeping order in schools, where education is the primary objective."
The professor recaps a recent ruling by the Ninth Circuit Court of Appeals, which decided that a school district in northern California school district is within the law by prohibiting students from wearing American flag T-shirts on Cinco de Mayo (school administrators worried the shirts might incite fights between students). "But even though high school students in California can't get constitutional protection to wear USA flag shirts, middle school students in Easton, Pa., have earned court protection to wear 'I (heart) Boobies!' bracelets," McCall notes. "The Third Circuit Court sided with the students, writing that the breast cancer awareness bracelets constituted students' commenting on social issues. A lawyer for the school district said in a published report that the ruling leaves administrators with little guidance on how to control 'aggressive double-entendres ...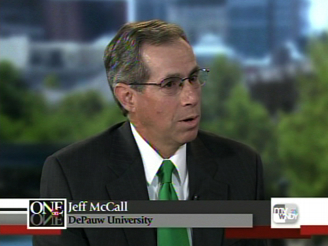 in the guise of some social or political cause'."
Pending is an Indiana case involving a coach's haircut policy for boy's basketball players.
"The Supreme Court's 1969 Tinker decision has long been the main guide in this arena. In that case, the court sided with students in Des Moines, Iowa, who wore black armbands to protest the Vietnam War," says Professor McCall. "Justice Abe Fortas wrote for the majority, telling school officials that students don't 'shed their constitutional rights to freedom of speech or expression at the schoolhouse gate.' Student speech rights could only be stifled when there is 'substantial disruption of or material interference with school activities.' But a key distinction must be made in terms of who causes the disruption. If the student expressing himself creates the disruption, that's one thing. Tinker's commitment to student expression means nothing, however, if the disruption is caused by others who threaten violence to shut people up. Surely, the Supreme Court can't allow the banning of every shirt that could trigger a fight,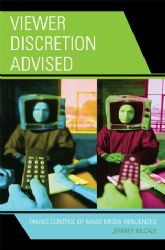 especially when a shirt represents a symbol of the nation."
In conclusion, McCall writes, "District courts around the country could use new Supreme Court guidance, and school districts' legal budgets would also benefit."
Access the complete essay at the Rhode Island newspaper's website.
A 1976 graduate of DePauw, Jeff McCall is author of Viewer Discretion Advised: Taking Control of Mass Media Influences. The professor is regularly called upon to discuss media matters in news reports. He was quoted in a Wednesday USA Today article and was recently cited in a Washington Times look at Sarah Palin's new TV show.
Source: Providence Journal
Back