Tigers 57-55 Hoops Victory Gets TV Time
January 10, 1990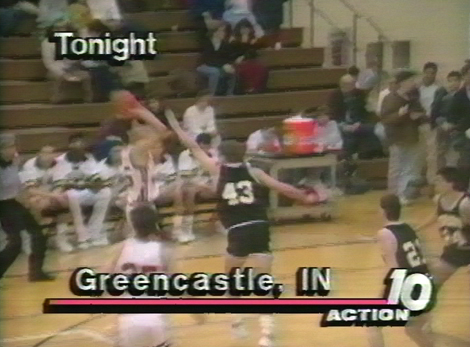 January 10, 1990 - "DePauw rallied behind #24 Brett Crist," reports Terre Haute's WTHI-TV as it presented highlights of tonight's men's basketball game versus Rose-Hulman Institute of Technology. "Crist had 15 points and hit the game-clinching free throws with seven seconds left as the Tigers come from behind to win it tonight."
The final score from the Lilly Center's Neal Fieldhouse was 57-55.
The highlights are embedded below.
In November, Indianapolis NBC affiliate WTHR previewed the Tigers' season, and interviewed coach Royce Waltman and players Brett Crist and Troy Greenlee. It may be accessed in this story.
You're also invited to visit the men's basketball team online.
Source: WTHR (NBC)/Indianapolis
Back