Transition to Mainstream Network May Be Tricky for Stephen Colbert, Says Prof. Jeff McCall '76
April 11, 2014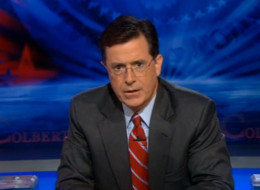 Stephen Colbert will face challenges when he takes over David Letterman's late night CBS program next year, reports the Christian Science Monitor. Gloria Goodale's story calls upon several analysts, including Jeff McCall, professor of communication at DePauw University, who says it will be interesting to see how much of Colbert's Comedy Central cable audience will follow him to a mainstream network.
"His current viewers could well look for the next edgy comedian who is not on a major network," Dr. McCall tells the publication.
The professor adds that, at present, Colbert's viewership is "a large audience for late night cable, but his million-plus numbers won't suffice at CBS."
Goodale adds, "The logistics of late-night TV could also play a role, says McCall. Colbert has great support from The Daily Show, which airs before his show. When he moves to the networks, he will be faced with building audiences coming out of scattershot local news programs -- a challenge he has not faced. 'Colbert's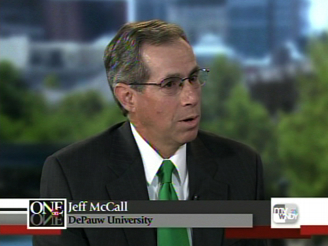 lead-in at Comedy Central generates audience flow,' he says, but his lead-in at CBS will be local news, 'and local news viewers in places like Omaha won't necessarily flow into an untested late night comic with a history of comedic attitude'."
Access the full article at the Monitor's website.
A former journalist, Jeffrey M. McCall is a 1976 graduate of DePauw and author of Viewer Discretion Advised: Taking Control of Mass Media Influences. The professor is regularly called upon to discuss media matters in major publications and has been quoted in stories published by more than 100 newspapers, including a USA Today piece last week.
Source: Christian Science Monitor
Back