Indiana Gov. Evan Bayh Welcomes Men's Basketball Team to Statehouse
May 11, 1990

May 11, 1990, Indianapolis, Ind. - The last stop in a dream season that ended a point shy of its goal -- a national basketball championship -- was a visit to the Indiana Statehouse. DePauw University head men's basketball coach Royce Waltman and his team were welcomed by Indiana Governor Evan Bayh at a ceremony in his office.
The Tigers won the Indiana Collegiate Athletic Conference basketball title and continued their winning ways through the NCAA Division III national tournament, losing to the University of Rochester, 43-42, in the final game.
DePauw ended the season with a 24-7 record. Learn more in this story.
You're invited to visit the men's basketball team online.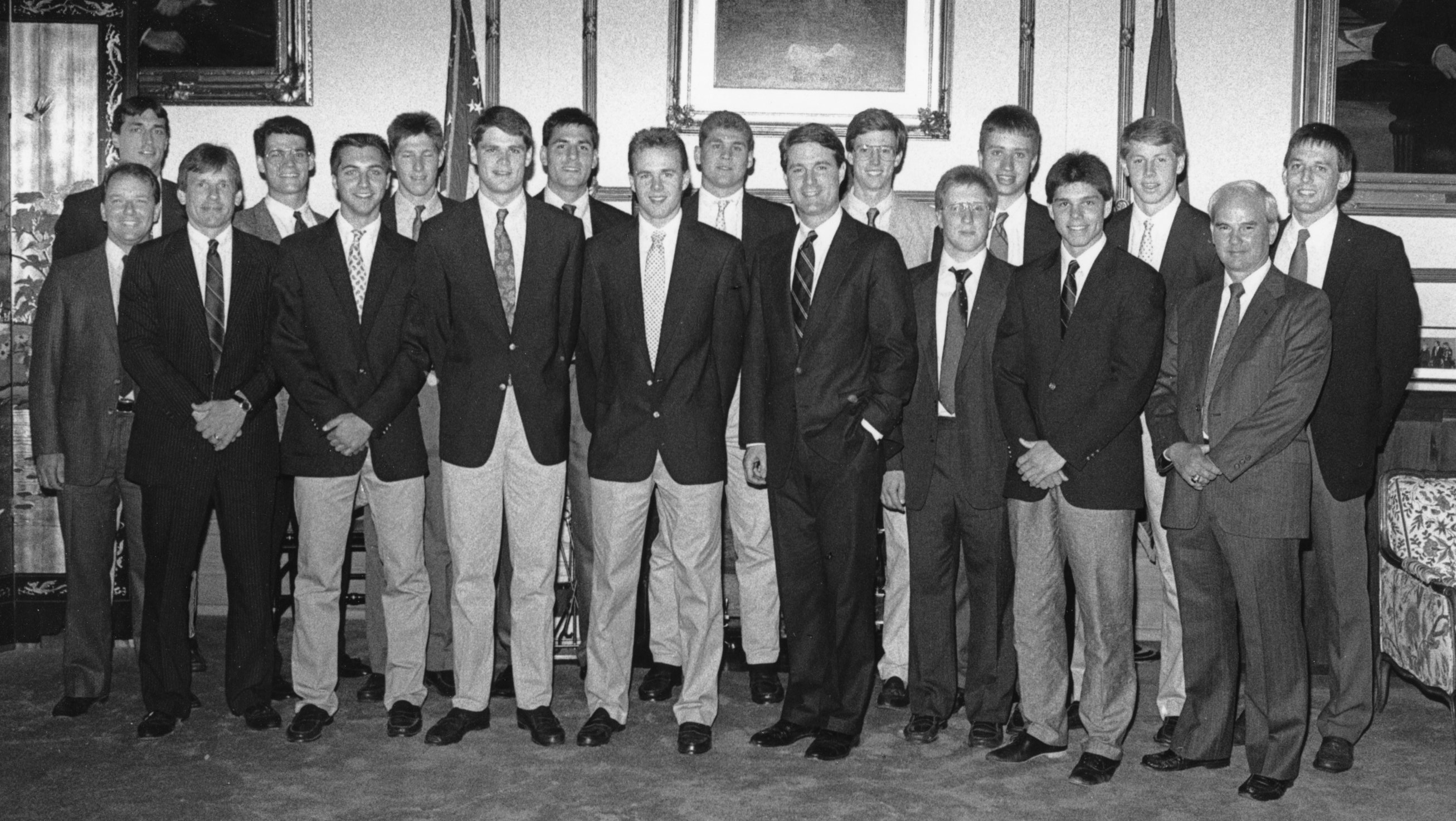 Back