UK Newspaper Cites Barbara Kingsolver's ('77) Poisonwood Bible
April 20, 2014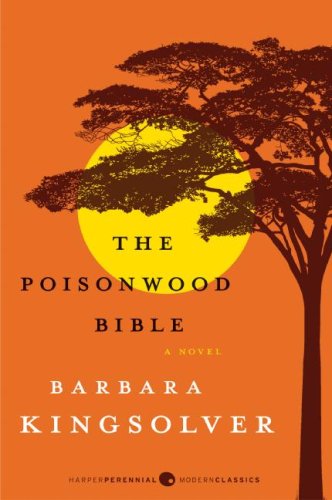 The Poisonwood Bible by Barbara Kingsolver, a 1977 graduate of DePauw University, is one of the "10 best novels about Africa," according to the United Kingdom's Daily Telegraph.
"Set in the 1960s, The Poisonwood Bible concerns a family of missionaries from the American South who are moving to the Congo," notes the newspaper. "It is at once a family drama and a study of the impact of one culture on another."
Access the list -- which also includes works by Hisham Matar, Chinua Achebe and Alexander McCall Smith -- here.
Kingsolver, who majored in zoology (biological science) at DePauw, had her first novel, The Bean Trees, published by HarperCollins in 1988. Her other books include Animal Dreams; Pigs in Heaven; Small Wonder; The Lacuna; Animal, Vegetable, Miracle: A Year of Food Life; and The Bean Trees. She received the National Humanities Medal in 2000 and the 2010 Orange Prize. Flight Behavior was on the shortlist for the 2013 Women's Prize and was a finalist for the 2013 Orion Book Award.
The Poisonwood Bible was recently listed by Amazon.com among "100 books to read in a lifetime."
As an undergraduate at DePauw, "I found myself surrounded by peers who loved the same things that I did, people who loved ideas and books," Kingsolver told PBS. "I started reading purposefully things that I thought would teach me about the world."
In 1994, Barbara Kingsolver delivered the commencement address at DePauw, and was also awarded an honorary degree during the ceremony. Video of the speech is embedded below.
Back