Two Students Featured in Cast of Wabash's Stage Lights
April 22, 2014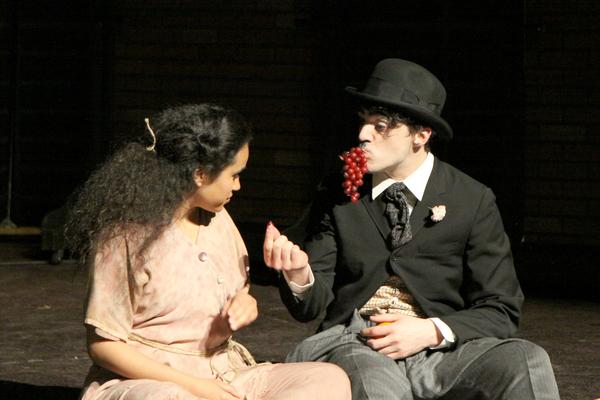 DePauw University senior Felicia Santiago and junior Casseia Todd are among the cast members of Wabash College's production of Jack Moore's play, Stage Lights. Inspired by the work of Charlie Chaplin, the production will be staged at Wabash's Ball Theater, April 23-26. (photo: Felicia Santiago and Patrick Kvachkoff in a scene from Stage Lights)
A native New Yorker, Santiago is a Posse Scholar and psychology major at DePauw. In addition to her work in DePauw's theatre department, she has appeared in at least five productions at Wabash.
Todd, who hails from Maryland, is a mathematics major.
Learn more about Stage Lights by clicking here.
Back