"There is a Fix for What Ails Congress," Writes Lee Hamilton '52
April 25, 2014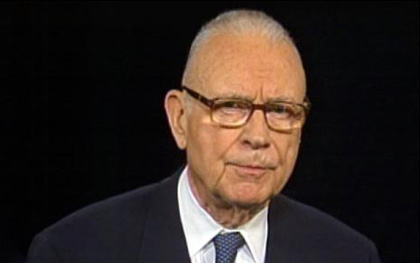 According to Lee Hamilton, the veteran statesman and 1952 graduate of DePauw University, "as grim as things seem now, there is a fix for what ails Congress." In a newspaper op-ed, he notes, "In legislative bodies, whoever controls the process controls the result. If it wants to restore itself, Congress must make its processes exemplary and fair."
According to Hamilton, a Democrat who served 34 years in the U.S. House of Representatives, "Members should begin by opening the floor to more amendments. At the moment amendments are tightly limited, if not banned outright, in an effort by the leadership to control the outcome. This restricts debate, impedes the free flow of ideas, and strengthens leaders while disempowering ordinary members. The leadership also needs to give up its concentrated power and hand more authority to congressional committees. However worthy congressional leaders may be, they cannot do the job that the committee system was designed for: holding hearings, inquiring deeply into issues, eliciting facts, laying out options, arguing over amendments, finding the common ground needed to advance legislation."
Hamilton adds, "The Senate should do more of its business by simple majority vote of the senators present and voting. I know that many senators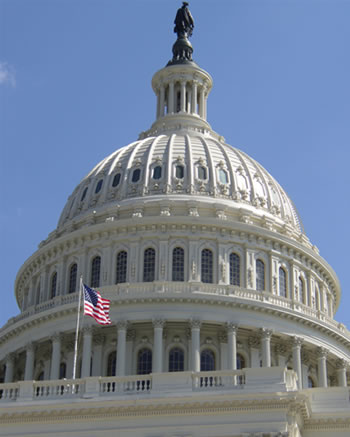 like the ability to filibuster, and do not want to abandon the rule that requires 60 votes to close debate. But here's the thing: the super-majority rule, as it has been applied recently, has become a formula for impotence and disorder. Every democratic institution in this country operates by majority rule except the Senate, where a small minority can completely gum up the works. It's important for the majority to assure fair procedures that take minority views fully into account, but at the end of the day Congress needs to work, not be hamstrung by loyalty to a Senate rule that has outlived its purpose."
He concludes, "Congress is listing, but it can right itself. It may not be able to tackle all of these proposed fixes at once, but each is within its power. Members should quit throwing up their hands and protesting that they can't do anything about their own institution's problems. It's their job to put Congress back in working order and they have the power to do it."
Access the complete essay at the website of the Daily Progress of Charlottesville, Virginia.
Lee H. Hamilton is now director of the Center on Congress at Indiana University. He has remained active following his retirement from Congress, serving as vice chair of the 9/11 Commission and Iraq Study Group. The man
called "Mr. Integrity" by Newsweek is the author of Strengthening Congress; How Congress Works and Why You Should Care; and A Creative Tension: The Foreign Policy Roles of the President and Congress. (above photo shows Hamilton meeting with student reporters at DePauw)
A history major and basketball standout as an undergraduate, Hamilton has been a frequent visitor to DePauw over the years and delivered an Ubben Lecture on March 15, 2011.
Back