Recent Visitor Richard Louv Discusses Overcoming "Nature Deficit Disorder" with NPR Affiliate
April 24, 2014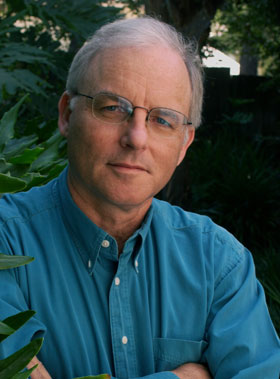 "I talk about a nature-rich future, nature-rich homes, nature-rich schools, nature-rich neighborhoods, nature-rich cities. What would that be like?," asks Richard Louv. The nonfiction author and journalist, whose visit to DePauw University earlier this month was covered by WFYI in Indianapolis, is featured on the website of the NPR affiliate.
"I find that students in particular resonate to that," continues Louv, author of Last Child in the Woods: Saving Our Children From Nature-Deficit Disorder. "Martin Luther King said and demonstrated in many ways any culture, any movement -- any culture, will fail if it cannot paint a picture of world that people will want to go to." Louv believes the key is to reconnect people to nature, which has been pushed aside by technology.
Leigh DeNoon reports, "In the 1980s, while researching his first book Childhood's Future he noticed a profound change in the relationship between children and nature. Video games and computers were beginning to take hold and parents were increasingly comforted with kids indoors. Louv says the 24-hour news cycle reinforced fears about the dangers of the world."

"Stranger danger is high on the list even though for the last 30 years at least violent crimes towards children outside the home have actually been going down," Louv tells the station. "Now, it's hard to believe that when you watch television, but that is statistically true -- not in all neighborhoods but many. Yet our fear of nature keeps going up."
The piece, which notes that Louv was a guest of DePauw's Environmental Fellows Program, can be found here. Louv visited campus on April 9.
Source: WFYI/(NPR) Indianapolis
Back