South Putnam's Tona Gardner is Winner of Battey National Educator of the Year Award
April 30, 2014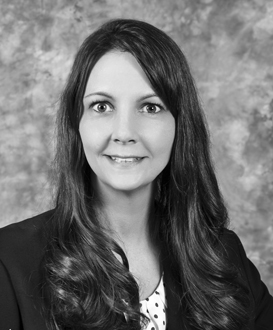 Tona Gardner -- a teacher, librarian, academic coach, drama director and yearbook sponsor at South Putnam High School in Greencastle -- is the 2014 recipient of the Battey National Educator of the Year Award. Presented by DePauw University's Honor Scholar Program, the Battey Award recognizes a teacher who inspired a current DePauw Honor Scholar while that student was attending high school.
"Mrs. Gardner prepared me the most for holding my own in an intellectual environment and for encouraging me to always be curious," wrote DePauw junor Jessica Maginity in her letter of nomination. "The way she worked with students was what stuck out the most to me. During my time at the library, I noticed a trend: the same kids came there all the time. A lot of these kids pretty clearly needed something: whether it was support, or conversation, or just acceptance. Mrs. Gardner treated these kids with respect. She wouldn't patronize them, which even among good teachers seems to be the trend; she would just talk to them. It clearly had an effect. One of the sad things about the way schools are set up is that teachers don't have time to notice the kids who need a little extra attention; I think Mrs. Gardener did a lot to improve some of those kids' confidence just by making the time to talk to them like they're people and like she cared what they have to say. She certainly did a lot to help me come out of my shell."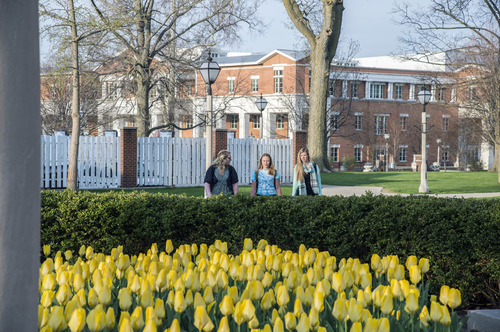 Maginity, who is an English (literature) major, added, "The most profound example of her openness having a beneficial effect on me happened during my junior year. She was directing the spring production and so when I wrote a play, I gave it to her to see what she'd say. I was really just expecting some criticism and advice, but she decided to produce it. Despite my amateurishness, she invited me to be the student director and so I was able to help produce a play which I had written as a junior in high school. That kind of opportunity doesn't happen often; it takes a lot of guts to put that much faith and responsibility in a high school kid with a crappy script. I learned a lot from that experience, though, and I think it did a lot to reinforce my intellectual independence and confidence."
As the recipient of the Battey National Educator Award, Gardner will get a $7,500 honorarium, which she is presenting to Bethel Baptist Church of Fillmore to fund a project in Arizona's White Mountain Apache Reservation, where 12-to-18-year-olds from Greencastle will help build a children's ministry.The Battey Award also includes a $1,500 grant for South Putnam, which will be applied -- per Gardner's suggestions -- toward the establishment of a new program to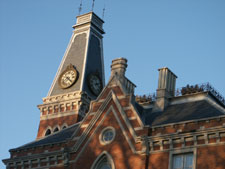 recognize and celebrate academic achievement, as well as to establish a digital archive for the school.
A gift by Charles and Joan (Westmen) Battey created the endowment which funds the award, which was first presented in 2008. Mrs. Battey is a 1954 graduate of DePauw. Previous winners are: Gregory Lewis (2008), Andrew Goodwin (2009), Bruce R. Myers (2010), Stephanie Nagelkirk (2011), Perry Keil Thapa (2012) and David Hoover (2013).
Back