Percussion@Peeler Offers Art and Music Immersion on Wednesday
April 24, 2014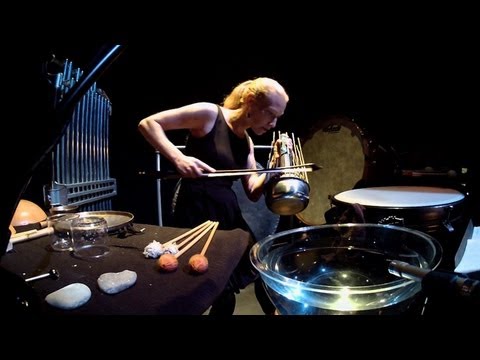 The DePauw Percussion Studio, directed by Bonnie Whiting, will present a program of solo and chamber works for percussion on Wednesday, April 30 at 6 p.m. in conjunction with the exhibition "Persian Visions: Contemporary Photography from Iran," currently on display at DePauw University's Richard E. Peeler Art Center.
Conceived as a creative alternative to traditional concert settings, Percussion@Peeler has become a highlight of the annual performance calendar. The percussion group will be joined this year by guest flutists from the DePauw University School of Music, as well as percussionist Allen Otte of Percussion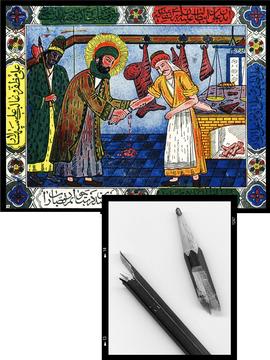 Group Cincinnati.
The hour-long performance, a musical retelling of Farid ud-Din Attar's Sufic poem The Conference of The Birds with music by Reza Vali, Emily Doolittle, Peter Garland, Guo Wenjing and Qu Xiao-Song, includes birdsongs from around the world, within a visual environment of art and video installations by some of Iran's most celebrated photographers. An experience intended to entertain more than just one set of senses, the percussionists will surround the audience, move through the space and tell the story of the poem, as the music is being performed, with the gallery itself and the works of art within it allowing for a non-traditional use of the space.
The public is invited to attend to this free, family-friendly event for all ages and to join the artists for a reception following their performance.
"Persian Visions" was developed by Hamid Severi for the Tehran Museum of Contemporary Art, Iran and Gary Hallman of the Regis Center for Art, University of Minnesota, and toured by International Arts & Artists, Washington, D.C. Learn more here.
Back