CNBC's Jon Fortt '98 to Receive DePauw's Young Alumni Award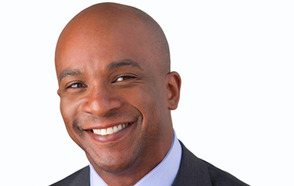 April 29, 2014
Jonathan V. Fortt '98, CNBC on-air editor, will be DePauw University's 2014 recipient of the Young Alumni Award, Steven J. Setchell '96, associate vice president for alumni engagement, announced today. Brent E. St. John '89, president of the DePauw University Alumni Association Board of Directors, will present the award to Fortt during an Alumni Reunion Weekend dinner and celebration of alumni achievement on Friday, June 6.
Fortt graduated from DePauw with a major in English (writing) and as a member of the Media Fellows Program. Fortt is an on-air editor based at CNBC's global headquarters in Englewood Cliffs, N.J. He joined the business news network as technology correspondent in July 2010, working from CNBC's Silicon Valley bureau where he covered the companies, start-ups and trends that are driving innovation in the industry. Fortt also contributes to CNBC.com.
He came to the network from Fortune magazine, where as a senior writer he covered both large technology companies -- such as Cisco, Hewlett-Packard and Microsoft -- and trends, including cloud computing and the smartphone revolution. He appeared regularly on KNTV's Press:Here technology show and analyzed tech trends on CNNi's Quest Means Business. Along with a Fortune colleague, Fortt
conceptualized "Techmate," a video series and column that appeared on Fortune.com and in the magazine's technology section.
Before joining Fortune in 2007, Fortt was a senior editor at Business 2.0 magazine, where he produced the "What Works" section.
From 1999 to 2006, Fortt wrote and edited at the San Jose Mercury News, Silicon Valley's hometown newspaper. There he contributed to several efforts that won awards from the Society of American Business Editors and Writers. As a personal technology writer, his coverage duties included Apple, Palm and Adobe. He also served in roles outside the business department, covering education, editing local news and developing technology strategy. As the newspaper's senior Web editor, he helped develop a blog and podcast network, managed the creation of multimedia projects and served on the board of the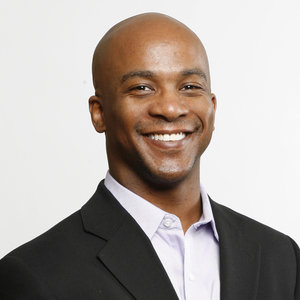 Associated Press Managing Editors.
Past recipients of the Young Alumni Award include Elisa Villanueva Beard '98, Aaron J. Lucchetti '96, Lisa Henderson Bennett '93 and James A. Rechtin '93.
The Young Alumni Award and Old Gold Goblet presentations are among the highlights of Alumni Reunion Weekend 2014. In addition to opportunities to see friends and classmates, the weekend's events include a series of faculty-led Alumni College discussions and a conversation with President Brian W. Casey on the state of the University.
Alumni Reunion Weekend information and registration are available through this link. A list of registered alumni is available here.
Back