Story on Reboot of The Jungle Book Includes Comments from Prof. Jeff McCall '76
April 28, 2014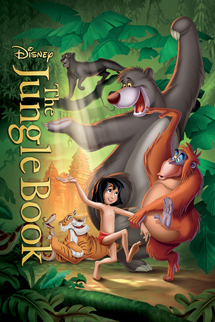 Plans by Walt Disney Studios to create a new version of The Jungle Book come with challenges, reports Yahoo! News. "Both Rudyard Kipling's original book, which was written from a British colonialist perspective, and Disney's own animated adaptation have long been slammed for having racist overtones," writes Amanda Bell. "If the studio hopes to overcome these perceptions and offer up a 21st century-friendly rendition this go-round, it'll take a whole lot more work than just punching up the old material with snazzy costumes and new-age visual effects."
In particular, one of the characters created for the 1967 Disney animated film, King Louie, has been "widely panned as exemplifying 'negative racial stereotyping' and connoting inequality between African-Americans and Caucasians," notes Bell.
Jeffrey M. McCall, a former journalist who teaches media studies at DePauw University, is one of the analysts called upon in the piece. "The King Louie character can have his speaking mannerisms updated in a way that suggests he speaks in a manner similar to the other characters," Dr. McCall tells Yahoo!. "I don't think the upcoming film needs a total scrubbing, or at some point it would no longer be loyal to the original story. But it can be updated with a keener eye to avoiding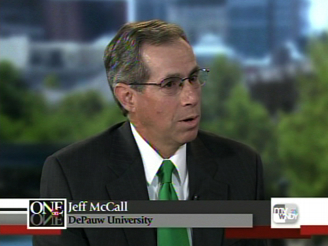 stereotypical language or behaviors that could be translatable to ethnic definition."
The new film would blend live action wih computer generated effects. Jon Favreau has signed on to direct the feature.
Read the complete story here.
Jeff McCall, professor of communication, is a 1976 graduate of DePauw and serves as faculty adviser to student radio station WGRE. The professor is regularly called upon to discuss media matters in major publications and has been quoted in stories published by more than 100 newspapers, including an article in Friday's Arizona Republic. His op-ed on television coverage of economic issues appeared in several newspapers over the weekend.
Source: Yahoo! News
Back