Prof. Mark Tatge Weighs In on Donald Sterling Controversy
April 29, 2014

"The NBA has many options for taking action in the case of Los Angeles Clippers owner Donald Sterling, if officials determine that his is indeed the voice caught on tape espousing racially offensive views and that the tape has not been rigged," reports the Christian Science Monitor. The league plans a news conference on the subject later today.
The story by Daniel B. Wood includes comments from several analysts, including Mark Tatge, Eugene S. Pulliam Distinguished Visiting Professor of Journalism at DePauw University. "The problem the NBA has here is much larger than Sterling's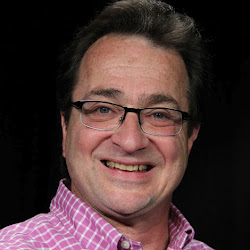 racist comments," Tatge tells the publication. "League officials have apparently known about his racist bent for some time and ignored this deplorable behavior. Why is this kind of behavior tolerated by the NBA league officials?"
The complete article -- "Could NBA really force out Donald Sterling over alleged racist remarks? -- can be found at the Monitor's website.
The former Midwest bureau chief for Forbes magazine, Mark W. Tatge has also been an investigative reporter at the Cleveland Plain Dealer's statehouse bureau, and held positions with the Wall Street Journal, Dallas Morning News and Denver Post. He was recently quoted in a CNN report on Malaysia Airlines Flight 370.
Source: Christian Science Monitor
Back