SCOTUS Campaign Finance Ruling "Disempowers Many Ordinary People": Lee Hamilton '52
May 3, 2014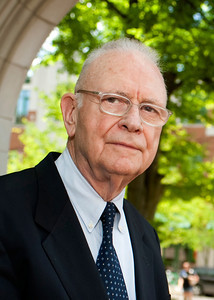 The recent U.S. Supreme Court decision that it is unconstitutional to "limit the aggregate amount an individual can give to candidates, political parties and political action committees ... will almost certainly increase the impact of money on the political system," declares Lee Hamilton. The veteran statesman and 1952 graduate of DePauw University writes in a newspaper column, "The problem is, money doesn't have to be handed over in an envelope filled with $100 bills to be harmful. The Supreme Court decision seems to be insensitive to what money is doing to the political system."
A Democrat who served 34 years in the U.S. House of Representatives and later co-chaired the 9/11 Commission and Iraq Study Group, Hamilton observes, "Over many years both inside and outside Congress, I saw very little outright corruption, but on a frequent basis I could see money's disproportionate influence on the decisions of government and its distortion of our representative democracy. With their decision the justices may have expanded personal liberty, but they've done so lopsidedly: Boosting the liberty of ordinary individuals who cannot afford to give to political campaigns gains them nothing in the way of political influence."
He adds, "The court's decision further empowers a few rich people and disempowers many ordinary people.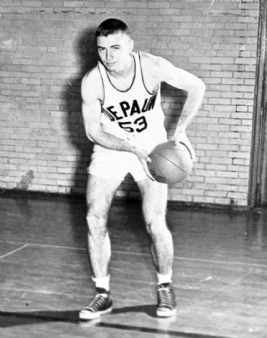 This is not a desirable direction for our representative government. Our system should encourage a government responsive to all citizens, not just a few."
You'll find the complete essay at the website of Indiana's Kokomo Tribune.
Lee H. Hamilton is now director of the Center on Congress at Indiana University. The man called "Mr. Integrity" by Newsweek is the author of Strengthening Congress; How Congress Works and Why You Should Care; and A Creative Tension: The Foreign Policy Roles of the President and Congress.
A history major and basketball standout as an undergraduate, Hamilton has been a frequent visitor to DePauw over the years and delivered an Ubben Lecture on March 15, 2011.
Back