Tad Robinson Joins DePauw Jazz Ensemble for Wednesday Performance
May 4, 2014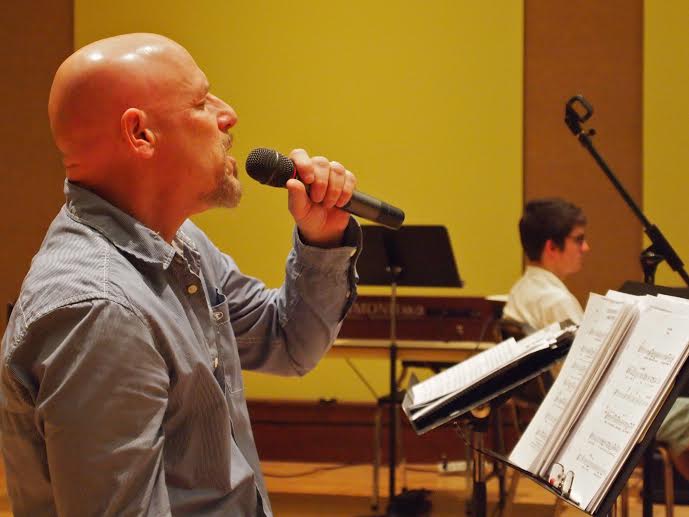 Greencastle's soulful, globetrotting singer Tad Robinson will join the DePauw Jazz Ensemble to perform the music of Frank Sinatra, Stevie Wonder, Harry Connick Jr., Michael Bublé and others, this Wednesday, May 7. The ensemble's final concert of the season begins at 7:30 p.m. in the Green Center's Kresge Auditorium. The Greencastle Middle School Jazz Ensemble will open the program.
"Robinson has been travelling of late, performing in 15 countries in the past two years including Israel, Russia, Germany, Norway, Finland, Canada, Italy and Latvia to name a few. He has an amazing voice, and we are excited to have him front our jazz ensemble for this concert," commented Mark McCoy, who has been doing double duty over the past academic year as dean of the DePauw University School of Music and as director of the School's Jazz Ensemble. "The opportunity for a college band to get experience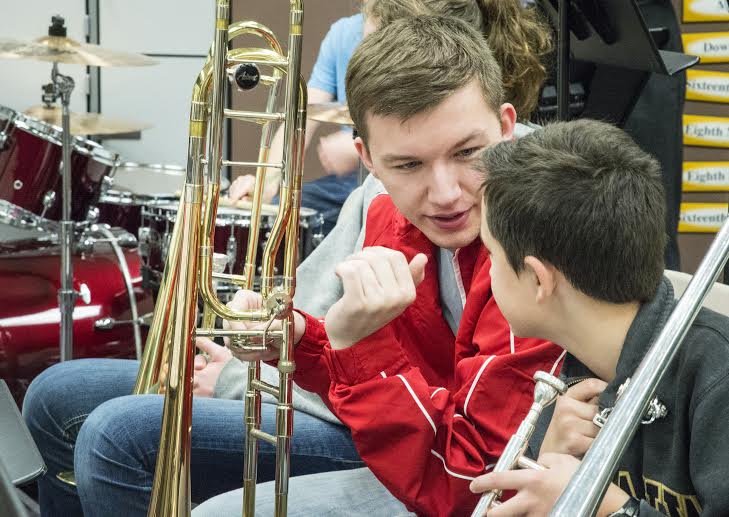 backing up a major singer is always a rewarding one," added McCoy, "and I am thrilled that we have this chance to work with Tad."
The concert is also a great opportunity to see DePauw's 21st Century Musician Initiative (21CM) in action as the Greencastle Middle School Jazz Band, directed by the DePauw students, performs as the "warm-up band" for the DPU Jazz ensemble. The DePauw School of Music formally adopted the music program at Greencastle Middle School in the fall of 2012. Members of the DePauw Jazz Ensemble took an additional step by starting the first public school jazz ensemble in Putnam County at GMS. Four DePauw student musicians direct the GMS Jazz Band and many others teach there each week.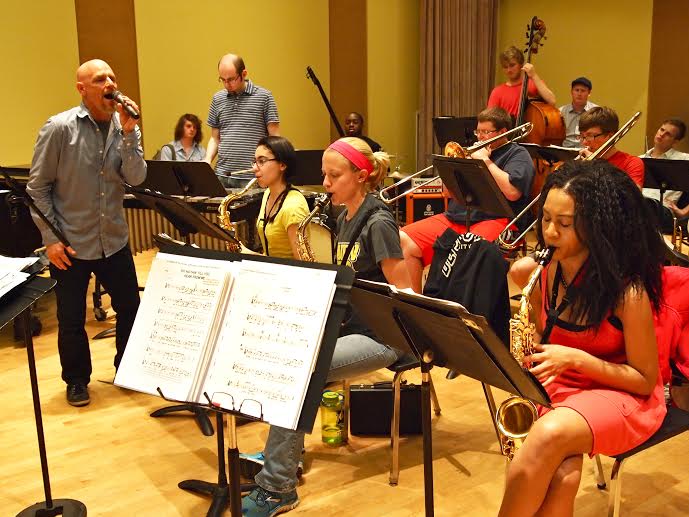 "These students absolutely amaze me. They are up early and ready to go and have imparted a lot of great musical information to these young middle school students," McCoy observed. "It has been a joy for me to witness the growth both in the DePauw students and in the middle school students. I think they are going to put on great concert Wednesday night."
General admission to the jazz event is $3. Tickets for all students, seniors over 65, and children, are free thanks to season sponsors, Judson and Joyce Green. To purchase tickets, visit https://www.depauw.edu/music/tickets or stop by or call the GCPA box office, (765) 658-4827.
Back