Weather Expected to Take Turn for the Better in Time for Sunday's 175th Commencement
May 16, 2014
Also: Commencement Information; Webcast Link; Order Commencement DVD; Weather Forecast
The rainy, chilly weather that has dominated the Greencastle forecast most of the week will make way for what appears to be a pleasant weekend for DePauw University's 175th commencement. Members of the Class of 2014 were in Holton Memorial Quadrangle this morning for a walk-through of the proceedings, which will begin at 10:30 a.m. (EST) Sunday. A total of 506 graduates will receive diplomas.
Alumni and others are also encouraged to watch the event, which will be available at the University's video portal(once there, click "watch"), and an archived version will be available at the same location after the ceremony is completed. Saturday's 4 p.m. baccalaureate program will also be webcast.
As of 1 p.m. today (Friday), the Weather Channel forecast calls for more rain this evening and a near record low temperature of 36 degrees. Saturday will be dominated by sunshine with a high near 60. Temperatures will dip into the low 40s Saturday night, when the annual "DePauw Under the Stars" event takes place. Sunday's outlook is for mostly sunny skies with highs in the upper 60s.
You'll find the latest weather forecast by clicking here.
Sunday's program will include an address by Kal Penn, actor and former associate director of the White House Office of Public Engagement. Sandy Tran '14, winner of this year's Walker Cup, will speak on behalf of the graduating class. Oxford University Professor Emeritus Emilie Savage-Smith and renowned poet Gjertrud C.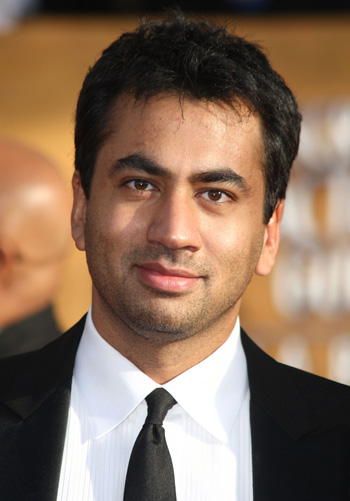 Schnackenberg will also be awarded honorary Doctor of Letters degrees at the ceremony (learn more here).
A limited edition commemorative DVD, of DePauw's 2014 commencement is available for pre-order. The disc, which is professionally replicated, will include footage of each graduate receiving their DePauw diploma as well as a range of bonus materials. Orders are now being accepted at $19.95 for the first disc; additional DVDs sent to the same address will be $8 each (7% sales tax will be added to Indiana orders). An online order form is available here; you can learn more about the disc in this article.
For more information on DePauw's commencement, click here.
Back