Variety Shows a Tough Sell These Days, According to Media Studies Prof. Jeff McCall '76
May 19, 2014

Tonight's debut of The Maya Rudolph Show on NBC is "the latest attempt to revive the variety format that ruled television screens throughout the 1960s and '70s ... but has become scarcer than a gaudy Bob Mackie gown slit up to there's gamble can pay off," writes Scott Collins in the Los Angeles Times.
The article includes analysis from Jeffrey M. McCall, professor of communication at DePauw University, who says, "Variety shows need audiences that are willing to sit through program segments that don't appeal to them. It was easier to make that happen in the '60s and '70s, when there were far fewer viewing options."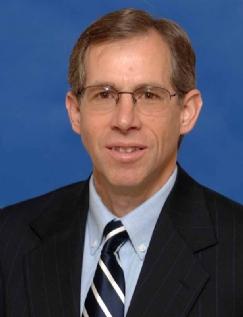 Dr. McCall, author of Viewer Discretion Advised: Taking Control of Mass Media Influences, adds, "Television audiences today are highly segmented, and the mass-appeal principle of programming is largely gone."
Collins notes, "Attempts to revive the format have bombed in recent years, with Rosie O'Donnell's 2008 critically drubbed flop Rosie Live on NBC a prime example."
You'll find the complete story at the Times' website.
A former journalist, Jeff McCall is a 1976 graduate of DePauw and serves as faculty adviser to student radio station WGRE. The professor is regularly called upon to discuss media matters in major publications and has been quoted in articles published by more than 100 newspapers, including a USA Today piece last week.
Source: Los Angeles Times
Back