Ian Rolland '55 Named Commodore of Indiana's Lake Wawasee Flotilla
May 21, 2014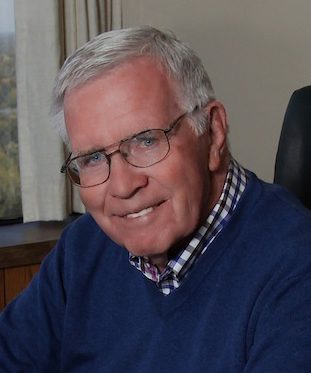 Ian M. Rolland, the former chairman and CEO of Lincoln National Corp. and 1955 graduate of DePauw University, will serve as commodore for the 53rd Annual Lake Wawasee Flotilla on Saturday, July 5. (photo by Randy V. Jackson)
Rolland, the past chair of the DePauw Board of Trustees, "was selected because of his dedication to serving the Wawasee community," notes an article. "He will lead the 'Get Your Game On'-themed Flotilla around the lake."
Read more here.
In 2012, Rolland received the Sachem Award, the state of Indiana's highest honor. In 2011, he was inducted into the Indiana Conservation Hall of Fame and was presented with the Council for Advancement and Support of Education (CASE) 2011 Distinguished Friend of Education Award.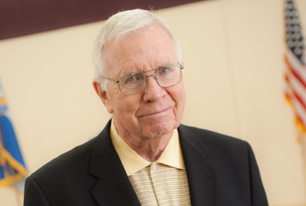 A gift from Rolland and his wife created the Ian and Mimi Rolland Welcome and Activities Center, which was dedicated on April 21, 2006. It serves as a trailhead building for groups entering the DePauw Nature Park, where they can receive orientation and plan their activities.
Back