New Technologies are Quickly Changing TV Viewing Habits: Prof. Jeff McCall '76
May 22, 2014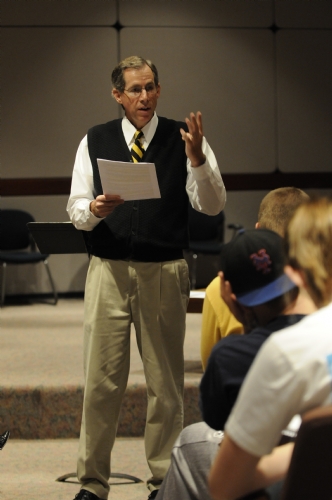 "There's a new buzzword in broadcast television: eventize," according to Houston's KTRH. "DVR, on-demand and online television is killing traditional ratings, which brings in the advertising bucks. Media critic Jeff McCall of DePauw University says networks are having to come up with big events to draw in live viewers."
Dr. McCall, professor of communication at DePauw, tells the radio station, "People, when they DVR things or they do delayed viewing, those program views don't always show up in the Nielsen ratings, and it makes it hard to justify the numbers for advertise. There is some cultural capital for viewers to know the winner of Dancing with the Stars in real time, so that they can tweet about it or talk with their friends about it, but for most people its just not that important."
Sports programs are less likely to be recorded for viewing later "because folks want to watch them right then and find if their team won or lost," says the professor, who believes the trend will be toward more must-see live programs and fewer dramas and sitcoms.
Read more at the station's website.
McCall also discusses how viewing habits of young people are changing in a Christian Science Monitor story on last night's American Idol finale. "Their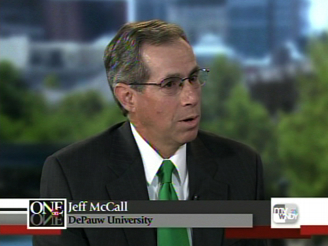 lifestyles are helter-skelter and often unplanned. Work schedules are not 9-to-5 any more. In this regard, networks are fighting an uphill battle to get young viewers to sit still at times the network decides."
Access that article here.
A former journalist and the author of Viewer Discretion Advised: Taking Control of Mass Media Influences, Jeffrey M. McCall is a 1976 graduate of DePauw. The professor is regularly called upon to discuss media matters in major publications and has been quoted in articles published by more than 100 newspapers, including a Los Angeles Times story on Monday and a USA Today piece last week.
Source: KTRH Radio/Houston & Christian Science Monitor
Back