Chris Lombardo '88 Appointed Judge of Illinois 19th Judicial Circuit Court
May 26, 2014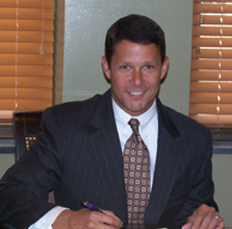 David C. "Chris" Lombardo, a 1988 graduate of DePauw University, has been appointed associate judge of the Illinois 19th Judicial Circuit Court. The appointment is effective June 16.
In private practice in Illinois, Lombardo began his law career as a felony trial attorney in the Missouri public defender's office in Clayton, Missouri. He briefly worked in a private practice and then worked in the Lake County public defender's office.
"Chris's knowledge of the law, courtroom preparedness, and professional demeanor are characteristics that will serve him well as a judge," says Chief Judge John T. Phillips. "We congratulate Chris and look forward to him joining the 19th Circuit in the very near future."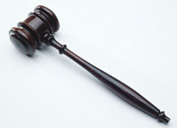 "I am truly grateful to the judges of the 19th judicial circuit for entrusting me with the opportunity to serve the Lake County community as an associate judge," Lombardo states. "I eagerly look forward to the challenges of the next stage in my legal career."
An economics major at DePauw, Chris Lombardo earned his law degree in 1991 from St. Louis University Law School.
Read more at the website of the Chicago Daily Herald.
Back