Dana Haggenjos '03 Appointed Head Women's Basketball Coach at Franklin College
June 2, 2014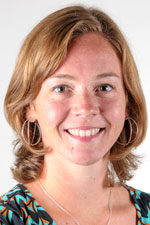 Dana (Ferguson) Haggenjos, assistant women's basketball coach at DePauw and 2003 graduate of the University, is the new head women's basketball coach at Franklin College. Haggenjos was a basketball standout as an undergraduate and went on to spend ten years (2004-06 and 2007-14) assisting her head coach at DePauw, Kris Huffman.
"Dana has prepared herself extremely well for this opportunity, having played and worked for one of the most successful Division III programs in the country," says Kerry Prather, director of athletics at Franklin. "Her personal drive to succeed, along with the experience she has gained in a national championship program, will serve our student-athletes very well."
"I am thrilled with the opportunity to be leading this basketball program," states Haggenjos. "I've enjoyed my experiences as a player and assistant coach at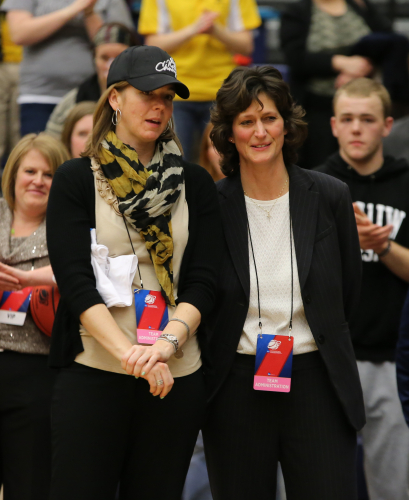 DePauw, Kris Huffman has been a great mentor and friend, and I honestly didn't know if an opportunity like this one (at Franklin College) was going to come. I am ecstatic to get started."
Franklin's announcement notes, "A four-year varsity letterwinner at DePauw from 1999-2003, Haggenjos ranks among the program's leaders in career points, field goal percentage, free throw percentage, rebounding and steals. She earned all-Southern Collegiate Athletic Conference (SCAC) honors as a senior and finished second in the SCAC Player of the Year voting. She also was named to the SCAC Academic Honor Roll."
Haggenjos earned the Women's Basketball Coaches' Association (WBCA) Graduate Assistant of the Year Award during the 2005-06 campaign. She also spent one season as an assistant coach at Florida's Nova Southeastern University.
A kinesiology major at DePauw, she received a master's degree in recreation and sports management from Indiana State University in 2006.
Read more here.
Back