New York Times Columnist David Brooks to Deliver Ubben Lecture for Old Gold Weekend, October 4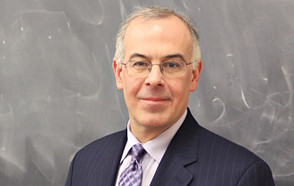 June 5, 2014
David Brooks, the New York Times columnist who is a keen observer of the American way of life and a penetrating analyst of present-day politics and foreign affairs, is coming to DePauw University on Saturday, October 4. Brooks, a bestselling author who also serves as a commentator on PBS' Newshour, will deliver a Timothy and Sharon Ubben Lecture at 7 p.m. in Kresge Auditorium as part of Old Gold Weekend, DePauw's annual homecoming celebration. (top photo by Allie Krause)
The speech by Brooks, which is free and open to the public, will culminate a very special Old Gold Weekend at DePauw, further details of which will be revealed soon.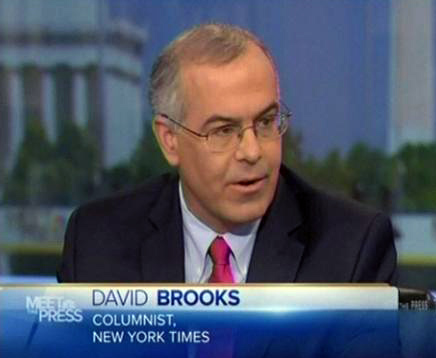 David Brooks's column on the Op-Ed page of the New York Times started in September 2003. He has been a senior editor at the Weekly Standard and a contributing editor at Newsweek and the Atlantic Monthly. He also spent nine years with the Wall Street Journal in a variety of roles -- as op-ed editor, editor of the book review section, movie critic, and as a reporter posted in Brussels, covering Russia, the Middle East, South Africa and European affairs.
Brooks is the author of Bobos In Paradise: The New Upper Class and How They Got There; The Social Animal: The Hidden Sources of Love, Character, and Achievement; and On Paradise Drive: How We Live Now (And Always Have) in the Future Tense; and is editor of the anthology Backward and Upward: The New Conservative Writing.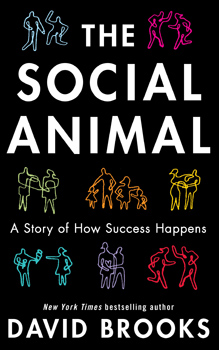 He is also a frequent analyst on NPR's All Things Considered and the Diane Rehm Show and his articles have appeared a number of publications, including the New Yorker, Forbes and the Washington Post.
A 1983 graduate of the University of Chicago, David Brooks worked as a police reporter for the City News Bureau, a wire service owned jointly by the Chicago Tribune and Sun-Times.
Brooks is respected by leaders across the political spectrum. David Axelrod, formerly the top adviser to President Barack Obama, has called Brooks "a true public thinker," while Republican Congressman Paul Ryan, the GOP's 2012 vice presidential nominee, has praised Brooks as "a columnist of intellectual rigor and much-deserved respect."
In a 2009 New Republic piece, Gabriel Sherman wrote that Brooks, whose leanings are generally viewed as conservative, is a powerful communicator who has the ability to observe and analyze the world we live in through a non-partisan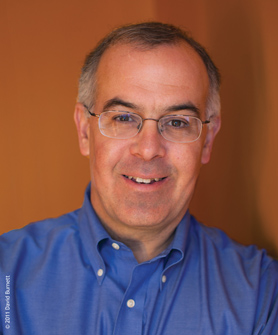 lens. "As much as any columnist, Brooks speaks to ... left-of-center suburbanites. After all, he is known for attracting liberal readers who normally can't stand conservative pundits."
Brooks told the publication, "I get a lot of people who say, 'I'm a liberal and you're the only one I read.' Sometimes, it can be a little condescending ... But you take the readers where you can get them."
The columnist has written, "Our moral and economic system is based on individual responsibility. It's based on the idea that people have to live with the consequences of their decisions. This makes them more careful deciders. This means that society tends toward justice -- people get what they deserve as much as possible."
In another column, he opined, "The nation's economy is not just the sum of its individuals. It is an interwoven context that we all share. To stabilize that communal landscape, sometimes you have to shower money upon those who have been foolish or self-indulgent. The greedy idiots may be greedy idiots, but they are our countrymen.

And at some level, we're all in this together. If their lives don't stabilize, then our lives don't stabilize."
Established in 1986 through the generous support of 1958 DePauw graduates Timothy H. and Sharon Williams Ubben, the Ubben Lecture Series was designed to "bring the world to Greencastle."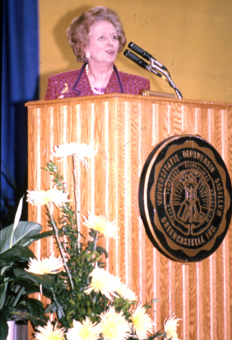 Previous Ubben Lecturers have included Bill Clinton, Margaret Thatcher, Elie Wiesel, Benazir Bhutto, Mikhail Gorbachev, Tony Blair, Jane Goodall, Ron Paul, Willy Brandt, Peyton Manning, General Colin Powell, Spike Lee, John Major, Martin Luther King III, Shimon Peres, Barbara Bush, Mike Krzyzewski, Oscar Arias, F.W. de Klerk, Michio Kaku, Ambassador L. Paul Bremer, Mitch Albom, General Wesley Clark, George Will, Andrew Young, Bret Baier '92, Ken Burns, Bob Woodward, Oliver Sacks, Gwen Ifill, Ross Perot, Paul Volcker, Karl Rove, Howard Dean, Doris Kearns Goodwin, Eric Schlosser, Ralph Nader, Ferid Murad '58, Harry Belafonte, Leymah Gbowee, Sam Donaldson, David McCullough, Carl Bernstein, Jane Pauley, Alan Simpson, Julian Bond, Lee Hamilton '52, Jimmy Wales, Jason Reitman, Candy Crowley, Paul Tsongas, Todd Rundgren, Norman Ornstein, William J. Bennett, ice cream entrepreneurs Ben Cohen & Jerry Greenfield, Jim Alling '83, Sister Helen Prejean, Seymour Hersh, Rebecca Skloot, Naomi Wolf and many others. (left: Margaret Thatcher speaks at DePauw on April 7, 1992; at right, photo: Sharon and Tim Ubben with President Clinton;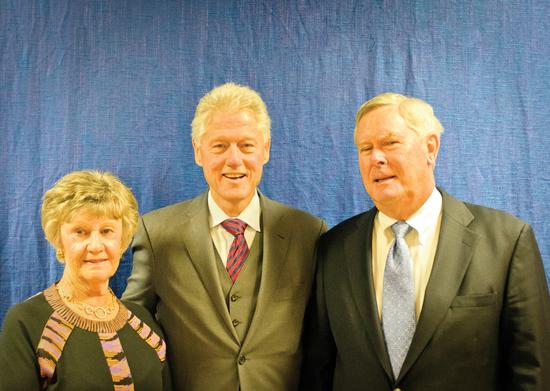 November 18, 2011)
To view a complete roster of Ubben Lecturers -- which includes links to video clips and news stories -- click here. Video montages of many events are available on YouTube.
A video history of the Ubben Lecture Series was created in 2008, and includes interviews with the Ubbens and clips of a number of lecturers. The documentary can be accessed here and is also embedded below.
Back