Cassie Pruzin '09 Profiled in Hometown Paper
June 4, 2014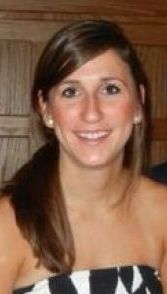 "(Cassie) Pruzin, who was a 2005 Indiana All-Star and an NCAA Division III All-American at DePauw, is a senior financial analyst for HD Supply Waterworks," reports the Times of Northwest Indiana in a "Where Are They Now?" feature. Pruzin, a 2009 graduate of DePauw University, "has been with the industrial supply company for 1 1/2 years. Previously, the economics major worked in Chicago for Bank of America."
"It is really challenging because you are working with a lot of numbers and you do make a lot of decisions," Pruzin says of her job.
Mike Nieto writes, "Pruzin helped lead DePauw to the NCAA Division III national title in 2007, beating Washington (Mo.) University. Pruzin said there is some irony. 'I look out of my apartment and I can see Washington's campus,' Pruzin said. 'Winning (the title) was just something special. We were the underdogs throughout the whole tournament and we kept fighting and fighting. For me, it was the greatest time of my life to win a a national championship.' "
Access the complete article at the Times online.
Back