Columnist Turns to Media Ethicist & Prof. Bob Steele '69
June 9, 2014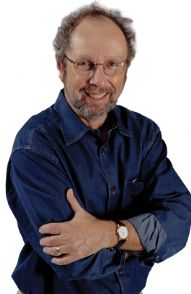 "The use of descriptors with story sources is a challenging issue in terms of both reporting and ethics," Bob Steele, Distinguished Professor of Journalism Ethics at DePauw University, tells the New York Post. Dr. Steele, a 1969 graduate of DePauw, is cited in a column by James Warren.
The columnist notes that two media interviews with former members of Bowe Bergdahl's platoon were arranged by Republican strategists. The comments by the sources reflected badly on the Obama administration.
"In Washington, cloaking both a source's identity and aims are part of a daily game in which the news consumer is the loser," Warren writes. "Frequent gibberish such as 'a senior administration official,' or 'sources close to the senator' or 'officials with knowledge of the deal' are part of a mutual self-protection society in which reflexively passive reporters are manipulated with nary a qualm."
According to Steele, "I do think it is wise to include such descriptions when it heightens the accuracy and fairness of a story and when it helps the reader assess the reliability and potential motivation of a source."
Access the column at the Post's website.
Robert M. Steele, who also serves as serves as Phyllis W. Nicholas Director of the Janet Prindle Institute for Ethics, is retiring at the conclusion of the current academic year. He is one of America's leading experts on media ethics, is regularly quoted in news stories, and has been called a "journalism treasure" by Steve Buttry of the American Press Institute. In 2010 the professor was named a Fellow of the Society of Professional Journalists, the highest honor SPJ bestows upon a journalist for extraordinary contributions to the profession.
Source: New York Post
Back