Jesse Dame '04 Promoted to VP at Centier Bank
June 12, 2014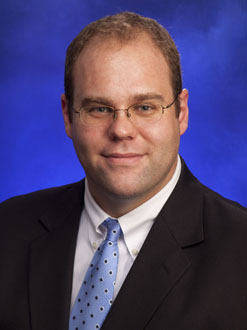 Centier Bank has promoted Jesse V. Dame, credit manager/supervisor in the commercial credit department, to vice president.
A Bonner Scholar and Classical Studies major at DePauw, where he received his bachelor's degree in 2004, Dame worked for Centier from 2006-07 and rejoined the northern Indiana bank in 2012. During his 10 years of banking in Indiana and Las Vegas, he served as a commercial loan officer and credit officer.
He also holds an M.B.A. from the University of Nevada - Las Vegas.
Back