CEO Scott Welch '82 Pays it Forward to Current Students
June 21, 2014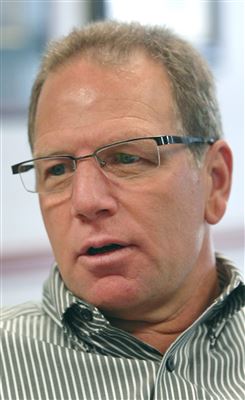 Scott Welch, CEO of Welch Packaging and 1982 graduate of DePauw University, "founded the company as Elkhart Container with four employees in 1985," reports Indiana's Elkhart Truth. "He now employs 600, about 200 of them in Elkhart. Of the 725 companies nationwide that convert paper into corrugated products, Welch is among the five largest." (photo by Jennifer Shephard/Elkhart Truth)
The article by Jeff Parrott notes that Welch offers about 10 college students a year a chance to participate in a leadership program that allows them to learn about the company from the bottom up. It provides the packaging company with a steady pipeline of future managers.
"I always look for kids with some kind of connection to Welch Packaging," Welch tells the newspaper. "Is it that they went to school with our kids? Are they from Elkhart? Are they from DePauw (where he and two of his children earned degrees)? Things that I could have a little more probability of success, versus just being another company they're going to go to work for."
According to the CEO, who was a psychology major and standout golfer and receiver on the Tiger football team, "I started this business really young. I didn't have a lot of management skills, but I'd been on a team since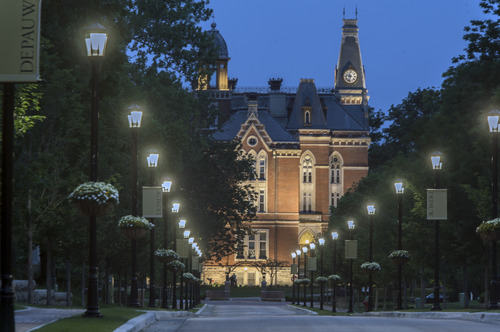 fourth grade. This business is run like a team as much as it is a business. You get a bunch of people with a common goal, and you have coaches in different areas."
Read more here.
Scott Welch is a member of DePauw's Board of Trustees. A gift from him and his wife is creating the M. Scott and Kimberlee A. Welch Fitness Center, a 16,000 square-foot facility that will serve varsity athletics teams, while also providing the primary recreational fitness facility for the students, faculty and staff. You'll find more information in this previous summary.
Back