Prof. Jeff McCall '76 Thinks Transformers Series "Could Go a Few More Rounds"
June 25, 2014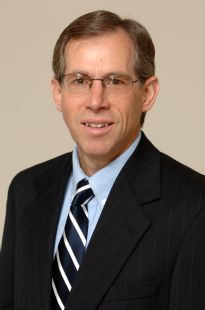 "Transformers: Age of Extinction opens Friday, June 27, and will make a gazillion dollars, because, well, it's a 'Transformers' movie," writes Bill Goodykoontz in the Arizona Republic. "They come around every two or three years, like a plague of locusts or a balm for the summer box office, depending on your point of view," he writes, in a feature that includes analysis from Jeff McCall, professor of communication at DePauw University.
"In this era, there is always a market for viewers who want to see stuff blown up," Dr. McCall tells the newspaper. " 'Transformers' never disappoints in this regard. For the loyal 'Transformers' fan, the intense action and special effects overcome the plots that can be thin and predictable. I think the 'Transformers' movies could go a few more rounds, only ending when Michael Bay gets bored with directing them."
You'll find the full story at the Republic's website.
A former journalist and the author of Viewer
Discretion Advised: Taking Control of Mass Media Influences, Jeffrey M. McCall is a 1976 graduate of DePauw and serves as faculty sponsor to the University's student radio station, WGRE. The professor is regularly called upon to discuss media matters in major publications and has been quoted in articles published by more than 100 newspapers. He authored a recent opinion column on the fall TV lineup which appeared in a number of newspapers, talked with Houston's KTRH about the demise of so-called "appointment viewing," and was cited in the Los Angeles Times and USA Today. He's appeared a dozen times on TV's O'Reilly Factor.
Source: Arizona Republic
Back