Cable & Satellite TV Providers Guilty of "Customer Abuse," Opines Prof. Jeff McCall '76
June 28, 2014
"The cable and satellite television industry has well earned its disrespect by a long-running pattern of customer abuse," according to Jeff McCall. In a newspaper column, the professor of communication at DePauw University makes the case that relations between the providers of TV programming and their customers are nearing a tipping point.
"Pay television prices continue to climb well over the rate of inflation," Dr. McCall writes. "Most subscribers have seen their bills increase up to 6 percent each year during the last decade. Cable and satellite television distributors force new channels into the lineup and charge subscribers for each additional channel. According to Nielsen Media Research, however, the average consumer watches only about 18 of the 180-plus channels he or she pays for. That 18-channel figure has remained the same for a decade, while distributors have added an average of 50, mostly unwatched, channels to the average customer's lineup and monthly bill."
According to the professor, "Customers are tired of paying for content they don't want and don't watch. Yet, the pay television industry refuses to move toward a la carte programming in which consumers could select and pay for only those channels they prefer. This is not a technical issue; the technology that would allow for a la carte pricing has been available for more than 20 years. Cable and satellite TV companies have no trouble blocking premium channels such as HBO or Showtime now."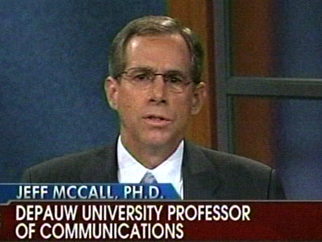 McCall points to a Consumer Reports article which notes that about 5 million Americans have dropped cable in the last five years, with 37% reporting they are "extremely happy" with their decision.
"The industry's response to make up lost revenue from cord-cutters has been to increase prices on the remaining customers, which will surely chase even more consumers to ditch the service," says McCall, author of Viewer Discretion Advised: Taking Control of Mass Media Influences. "Even though the pay television powerhouses are still flush with revenue for now, this just can't be a sensible economic model for the long haul. The industry should be troubled by the growing number of people now classified as cord-nevers, young adults setting up homes who have no interest in using their limited paychecks to pay for television. Many of these Americans can satisfy their video needs through free over-the-air television or through their mobile devices."
The column concludes, "Gavin Bridge, director of media insight for Ipsos market research, said in a recent report, 'Now is a critical time for providers to act preemptively if they want to win over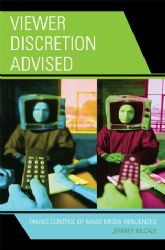 new customers and hold on to their viewers.' According to Bridge, a la carte pricing would be such a preemptive move. That, however, would assume that the pay television industry cares about consumers, a trait that has been little in evidence historically."
Access the complete essay at the website of Indiana's Lafayette Journal & Courier.
Jeffrey M. McCall is a 1976 graduate of DePauw and serves as faculty sponsor to the University's student radio station, WGRE. The professor is regularly called upon to discuss media matters in major publications and has been quoted in articles published by more than 100 newspapers. He authored a recent opinion column on the fall TV lineup which appeared in a number of newspapers, including a piece this week in the Arizona Republic. He was also cited recently in the Los Angeles Times and USA Today.
Source: Lafayette (Ind.) Journal & Courier
Back