Incoming Freshman is Indy Star's 'Sportswoman of the Year'
June 29, 2014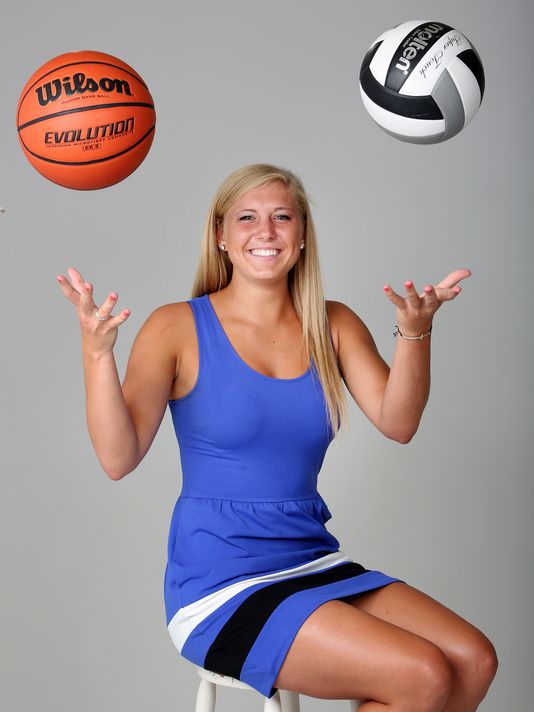 "Bishop Chatard High School's Hannah Gardner has many impressive academic and athletic attributes. Her ability to lead is foremost," notes the Indianapolis Star, which has named Gardner its "Sportswoman of the Year." Mark Ambrogi reports that Gardner "will join her older siblings (all Chatard graduates) as a college athlete, playing basketball at Division III DePauw University." (photo: Kelly Wilkinson/Indianapolis Star)
According to the newspaper, "The honor, selected by the Star's high school sports staff, goes to a high school senior who excels in athletics, academics and community service. The 18-year-old Gardner, who played volleyball and basketball all four seasons and competed in track and field as a sophomore, had a grade point average of 4.2 on a 4.0 scale."
"She has the personality that she can play an authoritarian role to the girls and she can be one of their best friends," says Bishop Chatard basketball coach Kevin Sweeney. "She knows when to turn on the different kinds of leadership to help the team or individuals out. It makes your job easier when you have a natural leader people gravitate to."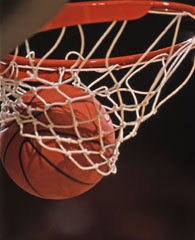 "Hannah is the type of athlete everyone wants on their team," adds Chatard athletic director Michael Ford. "She is relentless, unflappable under pressure, tremendously focused and is one of the best team leaders that I have been fortunate to witness."
Gardner was also a volleyball standout in high school, Ambrogi writes. "Although Hannah loved playing both, she said she is excited about focusing on basketball at DePauw."
Access the complete piece at the newspaper's website.
Back