Coach Bill Fenlon Praises His Former Assistant
July 2, 2014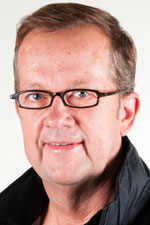 "I've known Jim 30 years and I can't think of another guy who could have done a better job with that program," says DePauw University head men's basketball coach Bill Fenlon of Jim Shaw, who is stepping down as head hoops coach at Rose-Hulman Institute of Technology because of health issues. An article in the Terre Haute Tribune-Star notes that "Shaw came to Rose-Hulman as an assistant coach under Bill Fenlon, currently the head coach at DePauw."

"He's kept [the Engineers] at a championship level more often than not," Fenlon adds. "He's a terrific coach, a great guy and he really cares about his kids and their development and success. He's a great example of what a Division III coach should be."
Rusty Loyd has been named to replace Shaw at Rose-Hulman. Read more here.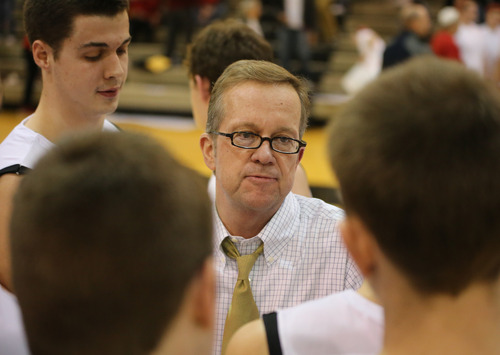 Bill Fenlon came to DePauw in April 1992 and is the program's all-time winningest coach. His paper, 'Up Three: To Foul Or Not To Foul,' also included contributions from Tom Chiarella, visiting professor of creative writing; and Underwood "Woody" Dudley, professor emeritus of mathematics at DePauw. It has been cited twice by Sports Illustrated and factored into a 2010 NCAA basketball tournament game coached by Brad Stevens, 1999 DePauw graduate, who discussed it during an April 2010 speech at his alma mater.
Fenlon was featured in a video profile of Stevens, head coach of the Boston Celtics, last fall. An excerpt of the piece is embedded below.
Back