Statue Honoring Col. Weir Cook '16 to be Placed at Indianapolis Airport
July 3, 2014
"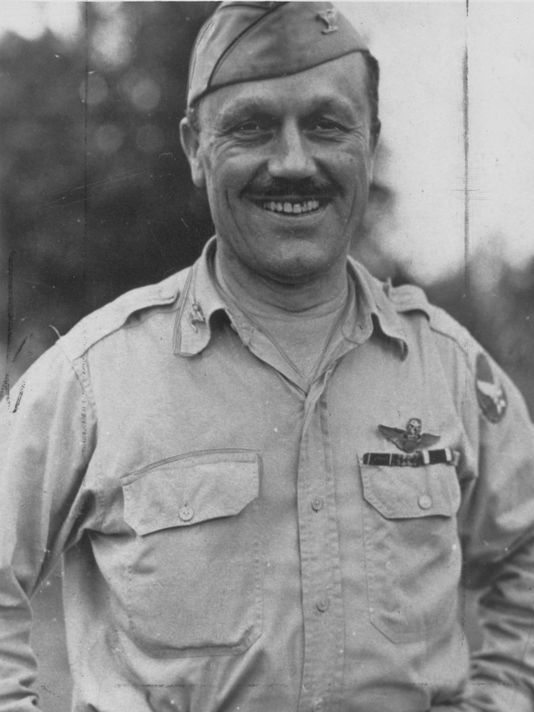 A statue of Col. Harvey Weir Cook will be placed at the Indianapolis International Airport, officials have announced," reports the Indianapolis Star. A member of DePauw University's Class of 1916, "Cook, a fighter pilot during World War I from tiny Wilkinson in Hancock County, is credited with shooting down seven enemy aircraft. On at least two occasions, Cook attacked whole squadrons of German planes while flying alone, according to citations accompanying his two Distinguished Service Cross awards."
Bill McCleery writes, "His wartime heroics were not the last of his contributions. He helped form the Army's U.S. Air Mail Service and became one of the first transcontinental airmail pilots, noted a release from the Weir Cook Memorial Project. Later, Cook helped plan Indianapolis Municipal Airport, which opened in 1931. The airport eventually was named for Cook until it was renamed Indianapolis International Airport."
The 7-foot bronze statue of Cook, who died in 1943, "will be placed in April at the main entrance of the Weir Cook Memorial Terminal. Hoosier artist Bill Wolfe will produce the statue, officials said, to be erected atop an engraved pedestal made from Indiana limestone," adds the newspaper.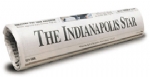 Access the story at IndyStar.com.
Learn more about Col. Cook in this previous summary.
Back