Poet Nathalie Anderson to Visit Campus on Sept. 10
July 5, 2014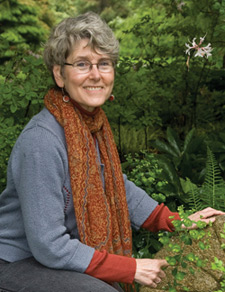 Award-winning poet and librettist Nathalie Anderson will come to DePauw University on Wednesday, September 10, as a guest of the James and Marilou Kelly Writers Series. She will appear at 7:30 p.m. in the auditorium of DePauw's Richard E. Peeler Art Center.
Anderson has authored three books: Following Fred Astaire, which won the 1998 Washington Prize from Word Works; Crawlers, which won the 2005 McGovern Prize from Ashland Poetry Press; and Quiver, published in 2011 by Penstroke Press. She has authored libretti for three operas -- The Black Swan; Sukey in the Dark; and an operatic version of Arthur Conan Doyle's A Scandal in Bohemia -- all in collaboration with the composer Thomas Whitman and Orchestra 2001 in Philadelphia.
A 1993 Pew Fellow, Anderson is poet-in-residence at the Rosenbach Museum and Library and is an English professor at Swarthmore College, where she directs the creative writing program.
The James and Marilou Kelly Writers Series was established in 1998 with gifts from Marilou Morrell Kelly, a 1955 graduate of DePauw. Learn more by clicking here.
Back