Prof. Jeff McCall '76 Comments on the 25th Anniversary of When Harry Met Sally...
July 7, 2014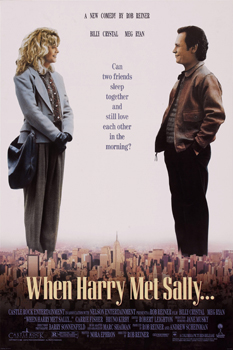 "I think this romantic comedy will have staying power like some of the Doris Day films of the '50s and '60s," Jeffrey M. McCall, professor of communication at DePauw University, says of When Harry Met Sally.... A story in the Arizona Republic marks the 25th anniversary of the release of the film, which starred Billy Crystal and Meg Ryan and was directed by Rob Reiner.
Dr. McCall notes, "Fun, romantic comedies never really go out of style, because audiences can always relate and connect to the light-hearted moments found in such (films). This one in particular holds up quite well, because of the funny look into whether men and women can just be friends."
Bill Goodykoontz writes that the film "ultimately has what makes people like movies in the first place: It's fresh but familiar, a new take on an old idea, perfectly executed. None of that changes, no matter how many years go by. This isn't a great movie. It's not even Reiner's best, pulling in somewhere behind This Is Spinal Tap and The Princess Bride. But it is a good one, and it's something else: It's romantic comfort food, that pint of ice cream you know you're not supposed to be eating while you're channel-surfing at night. But boy, is it enjoyable."
Professor McCall adds, "This movie has memorable quotes and the iconic scene in the diner. That's a key to assessing a film's staying power. Almost all viewers who've seen the movie over the last 25 years can quote a couple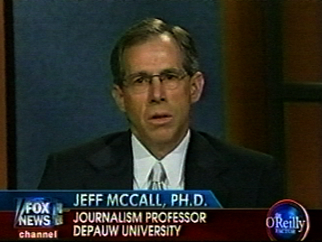 of lines from the movie and recall a particularly funny scene or three. This is the kind of movie that people who saw it 25 years ago will watch again on late night or weekend television reruns."
Access the complete feature at the newspaper's website.
Jeff McCall is a 1976 graduate of DePauw and serves as faculty sponsor to the University's student radio station, WGRE. The professor is regularly called upon to discuss media matters in major publications and has been quoted in articles published by more than 100 newspapers. He authored a recent opinion column on cable television's billing practices which appeared in a number of newspapers, and contributed to another story in the Arizona Republic. He was also cited recently in the Los Angeles Times and USA Today.
Source: Arizona Republic
Back