Profs. Tom Hall and Glen Kuecker Published in Journal of Globalization Studies
July 7, 2014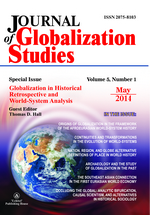 Two DePauw University faculty members -- Thomas D. Hall, professor emeritus of sociology and anthropology; and Glen D. Kuecker, professor of history -- contribute essays to the latest edition (volume 5, number 1) of the Journal of Globalization Studies.
Dr. Hall, who served as guest editor of the issue, analyzes "Toward Comparative Globalizations: Globalization in Historical Retrospective and World-System Analysis." A synopsis states, "This introduction explains the background and underlying theoretical and substantive debates about globalization, world-systems analysis, and the ways to make comparisons among them. It provides information to introduce the topics to readers not closely familiar with these debates. It also situates the contexts for each of the papers in those theoretical and empirical discussions. This introduction, and the entire issue, is not intended as a final word, or even current word. Rather, it is an invitation to scholars in many disciplines to contribute to these discussions."
The contribution by Dr. Kuecker is titled "From the Alienation of Neoliberal Globalization to Transmodern Ways of Being: Epistemic Change and the Collapse of the Modern World-System." In the paper, the professor "proposes that humanity has entered a new historical epoch in the evolution of the world-system, one defined by the collapse of the modern world-system. It conceptualizes neoliberal globalization as the final historical phase of the modern world-system. In extreme overshoot and oscillation, the modern world-system's rule-set has become unstable, making for an epistemological 'Time of the Posts'. The instability raises questions about how the deep structural changes of the modern world-system's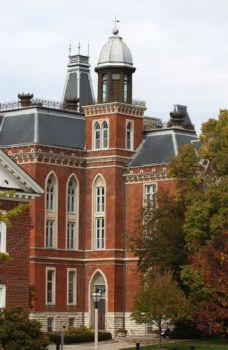 collapse will affect the meaning of human experience. The essay considers the experience of alienation, one of modernity's defining features, and its relationship to the forms of knowledge and experience held by those consigned to the periphery of the modern world-system. Building from a post-colonial perspective, the essay advances the idea of 'transmodernity' as the condition and 'other knowledge' of the peripherals that emerges from modernity's alienation. It concludes with consideration of how the collapse of the modern world-system will liberate peripherals from alienation and allow transmodernity to flourish."
The Journal of Globalization Studies is an anonymously peer-reviewed, open-access, interdisciplinary academic journal. Learn more by clicking here.
Tom Hall is the co-author of Indigenous Peoples and Globalization: Resistance and Revitalization, while Glen Kuecker co-edited Latin American Social Movements in the Twentieth Century.
Back