Thomas Trowbridge '85 Elected Assistant Treasurer of Massachusetts Dental Society
July 14, 2014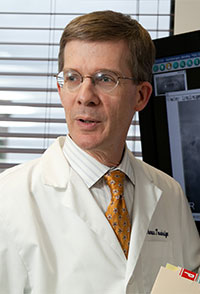 "Thomas Trowbridge, a Lowell oral and facial surgeon, has been elected assistant treasurer of the Massachusetts Dental Society," reports the Lowell Sun of the 1985 DePauw University graduate.
"Trowbridge is a partner at Lowell & Nashua Oral Surgery Associates and a staff surgeon at Lowell General Hospital, Lowell General Hospital-Saints Campus, and Southern New Hampshire Medical Center." The newspaper also notes that Dr. Trowbridge has been a member of ADS since 1986, and also volunteers with the Yankee Dental Congress, New England's largest dental meeting.
A chemistry major at DePauw, Trowbridge earned his dental degree from Northwestern University Dental School and holds a medical degree from the State University of New York at Stony Brook Medical School.
Read more here.
Back