Marjorie Needham Latzko '52, Vocal Group Hall of Fame Inductee, Remembers Her Days in The Chordettes
July 17, 2014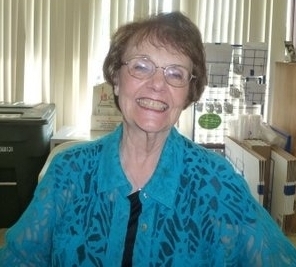 The voice of Marjorie Needham Latzko, a member of DePauw University's Class of 1952, continues to echo whenever the song Mr. Sandman, a #1 hit in 1954 for The Chordettes, is played. Latzko joined the group in 1953. The Chordettes were inducted into the Vocal Group Hall of Fame in 2001.
As an undergraduate at DePauw, Latzko was a piano major and sang in the choir. She recalls to New York's Goshen Chronicle, "I joined Alpha Chi Omega music sorority. I can remember being disappointed when I was not selected for the sorority's 'Double Quartet,' but I got even, didn't I?"
Geri Corey writes that, as an undergraduate, "Needham received other honors. She was named Mirage Queen for the school's yearbook, Mirage, two years in a row and was also named Phi Kappa Psi fraternity sweetheart. Between high school and college, Needham won two hometown beauty contests and was awarded many prizes, including a modeling school scholarship."
Margie left college after two years and joined The Chordettes in the summer of 1953 (she later returned to college and earned of bachelor's degree in sociology).
"Needham said she never thought about being in show business, but that her stardom came because she was in the right place at the right time," notes the newspaper.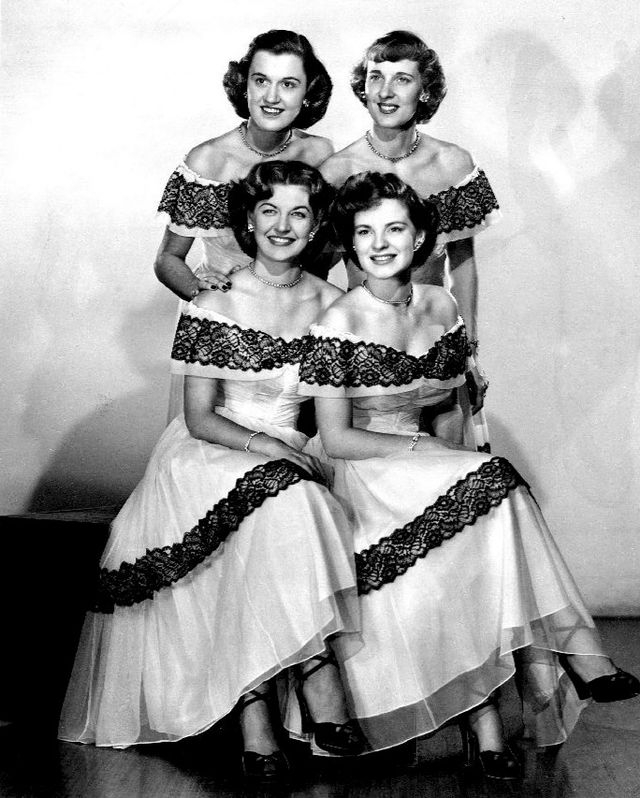 "A whirlwind of excitement dominated her life for quite a few years. She sang for President Dwight D. Eisenhower, Vice President Richard Nixon, at a Ford family (of automobile fame) birthday party in Bloomfield Hills, Michigan. Besides appearing on the [Arthur] Godfrey show, The Chordettes were on the Robert Q. Lewis TV and radio shows, the Ed Sullivan Show, Perry Como Show, Dick Clark show, Sammy Kaye; Eddie Fisher, Alan Freed Rock 'n Roll Show, and the Jack Benny Show." (clockwise from top: Lynn Evans, Janet Ertel, Carol Buschmann and Marjorie Needham)
She left show business in 1956 "and dedicated herself to helping people in the Hudson Valley," reports the Chronicle. Among other things, she was the first executive director of the Orange County Youth Bureau; served as executive director of the Orange County Citizen's Foundation and local United Way; was founder and first president of the Middletown Council of Community Agencies; and was honored as New York State Youth Bureau Director of the Year
Margie Needham Latzko, whose husband, Walter, died in 2010, now lives in Delaware.
Access the feature at the paper's website.
Back