Hillary is Not Newsworthy, Opines Prof. Jeff McCall '76
July 19, 2014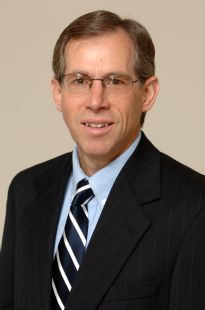 In Jeff McCall's view, "Television is oversaturating the 'news' agenda with countless updates about everything Hillary Clinton." The professor of communication at DePauw University examines that coverage in his latest newspaper op-ed.
In a piece published in the Indianapolis Star and other papers across America, Dr. McCall writes, "Hillary is the political personality who needs no last name to be identified. She currently holds no elected office and has yet to declare her intention to campaign for one. Still, television news can't contain itself from constantly reporting about her. This has been going on for months, even though Hillary left her post as secretary of state a year and a half ago."
McCall, a 1976 DePauw graduate who authored the book Viewer Discretion Advised: Taking Control of Mass Media Influences, continues, "The Hillary perspective comes up on virtually every news angle, from Supreme Court rulings to the Middle East to immigration. If Hillary had an opinion on LeBron James' return to Cleveland or Justin Bieber's anger management program, that would be the lead story on Fox News or MSNBC."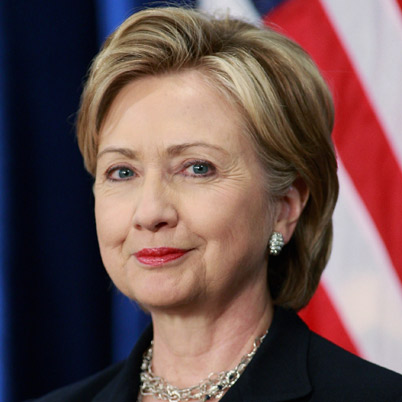 The professor cites statistics from the middle of February which showed "that the major cable news channels devoted 94 segments about Hillary in one week, totaling over 400 minutes of coverage ... On a single Sunday in mid-May, as Mediaite reports, Hillary's name was mentioned 98 times on the Sunday morning network interview shows. The main problem with such Hillary-mania is that every second of air time devoted to Hillary means that something else is not getting covered. A television-generated Hillary news agenda distracts the citizenry with 'news' about a non-newsmaker at the expense of real issues that current government leaders should be doing something about. The overdone discussion of Hillary also draws anti-Hillary partisans into the arena, allowing people like GOP operative Karl Rove to play medical doctor and speculate about Hillary's health."
Professor McCall sees "insufficient reasons to justify such out-of-proportion focus on a politician who, even if she runs for president, is still more than two years from election day ... Hillary obsession is harmful to the nation in that it lures news consumers into speculative focus on what might happen years into the future.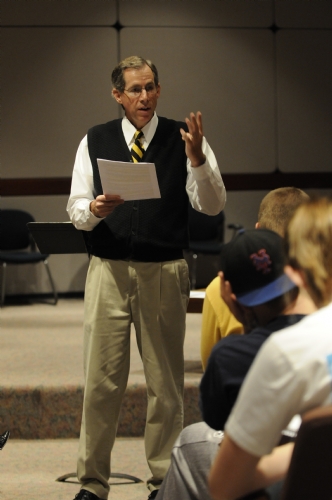 Instead, the media should be leading a public dialogue about issues in the here and now. This principle should also apply to Jeb Bush, another former politician who holds no office. He occasionally gets news attention as a possible presidential candidate, too, but just not in the volume Hillary does."
He concludes, "Television news coverage should focus on current officeholders, holding them accountable to solve the nation's immediate problems."
Access the complete essay at IndyStar.com.
A former journalist, Jeffrey M. McCall serves as faculty sponsor to the University's student radio station, WGRE and is regularly called upon to discuss media matters in major publications. He was quoted earlier this month in an Arizona Republic feature and authored a recent opinion column on cable television's billing practices. The professor was also cited recently in the Los Angeles Times and USA Today.
Source: Indianapolis Star
Back