Ryan Dodd '10 is New Head Tennis Coach at Austin College
July 20, 2014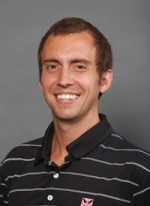 Ryan Dodd, a 2010 graduate of DePauw University, has been appointed head men's and women's tennis coach at Austin College in Sherman, Texas. He comes to the post after serving as an assistant coach at Rhodes College in Memphis during 2013-14.
A communication major and member of the men's tennis team at DePauw earned a master's degree in sport administration from Bowling Green State University in 2013.
"We are excited to welcome Ryan to Austin College," says David Norman, athletics director. "He is a proven and dedicated coach who knows not only tennis, but also values the NCAA Division III experience as someone who has both coached and competed at a high level."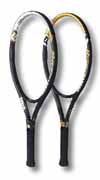 "While at Rhodes, Dodd helped lead the men's and women's tennis teams to tremendous success, with both the men and women earning rankings in the Atlantic South Region," notes an article posted at the website of WXII-TV in Sherman. "The men's team finished with a No. 16-ranking in the region, while the women were ranked No. 17 in the Atlantic South ... During his time as a student-athlete at DePauw, Dodd earned three letters on the Tigers men's tennis team, compiling an overall singles record of 12-5 and a doubles record of 11-5. He was a member of the 2007 DePauw team that earned a berth in the NCAA Division III National Team Tournament, and helped lead the Tigers into the national Elite Eight that year. He was also a member of the Southern Collegiate Athletic Conference Academic Honor Roll."
Read more here.
Back