Angie Hicks '95 to Keynote 'Innovation Summit' in November
July 25, 2014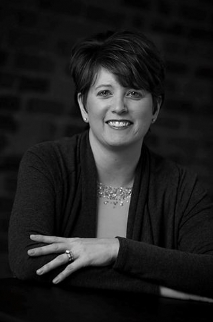 Angie Hicks, founder and chief marketing officer of Angie's List and 1995 graduate of DePauw University, will be the keynote speaker at "Forbes Reinventing America: The Innovation Summit." The event, presented by the publication, Indiana Governor Mike Pence and the Indiana Economic Development Corporation, will take place November 13 in Indianapolis.
The summit "will convene hundreds of the nation's top innovators, from agriculture to aerospace to medicine to finance, to discuss how they're changing the way they do business -- and the world around them," according to an announcement.
"Though America's industrial heartland has always been a place of unparalleled innovation, the recent resurgence taking place there is nothing short of extraordinary," says Steve Forbes, chairman and editor-in-chief of Forbes Media. "The Innovation Summit will be a one-of-a-kind opportunity for those leading this revolution to meet, network and learn from one other."
Angie Hicks founded Angie's List shortly after graduating from DePauw, where she was an economics major and Management Fellow. The company -- whose members grade local businesses and services -- now has 2.8 million members in more than 250 markets.
"We're thrilled that Forbes is recognizing the deep well of talent and strong entrepreneurial spirit in this part of the country," Hicks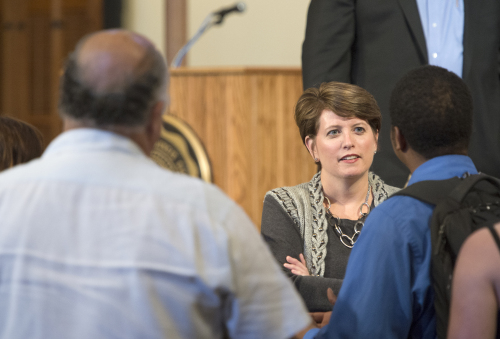 states. "We saw the value here in the people, the location and the business climate years ago. It's a point of pride that we have thrived here."
Read more here. (at left: Hicks during a campus visit in September 2012)
Angie Hicks, who also earned an M.B.A. from Harvard Business School, recently joined the board of directors of the Indianapolis Chamber of Commerce. In 2007, DePauw honored her with a Distinguished Alumni Award for Management and Entrepreneurship and she received the Robert C. McDermond Medal for Excellence in Entrepreneurship in 2009.
Back