Washington Post Book Review Praises "Fascinating Study" by Wallace J. Nichols '89
August 10, 2014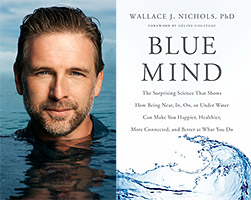 In a Washington Post book review, Nicola Joyce states that "it's no surprise that I've headed to the beach to read Blue Mind. The author, Wallace J. Nichols, would tell me that I sought out the nearest body of water because I instinctively knew it would settle my mind, sharpen my senses and put me in a more productive state. But what I didn't know -- until I read the book -- was why this happens."
The book by Dr. Nichols, a 1989 graduate of DePauw University, was published by Little, Brown and Company in June.
Joyce opines, "Blue Mind is a fascinating study of the emotional, behavioral, psychological and physical connections that keep humans so enchanted with water. Nichols examines seas and oceans, lakes and rivers, even swimming pools and the contents of our bathtubs in a study that is both highly readable and rooted in real research. He is a marine biologist whose passion for our planet's water goes far beyond the classroom. He urges us to get closer to water, not only for our own sake but for the environment and a healthier future for us all. The blue mind of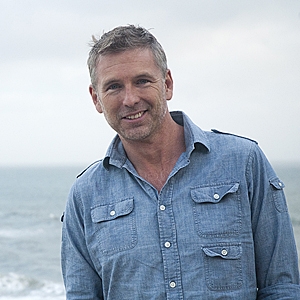 the book's title refers to the neurological, psychological and emotional changes our brains experience when we are close to water. Nichols draws on science and art, hard data and anecdote, and plenty of experience, to explain our blue mind in detail. Not just what it is, but how we can enter into this state and -- perhaps most important -- why we should do so."
The review concludes, "If you grew up near water, if you eagerly look forward to vacations at the shore, if you swim, surf, sail, dive or snorkel, get a copy of this book. You'll read it once and then come back to it time and again as you begin to realize how your love for water has always shaped your decisions, feelings, behavior, choices and lifestyle."
Access the complete piece at the Post's website.
J. Nichols (he goes by his middle initial) has authored and co-authored more than 50 scientific papers and reports and his work has been featured in National Geographic, Scientific American, Outside, TIME and Newsweek, and he was seen in Leonardo DiCaprio's documentary, The 11th Hour. Nichols and Blue Mind: The Surprising Science That Shows How Being Near, In, On, or Under Water Can Make You Happier, Healthier, More Connected, and Better at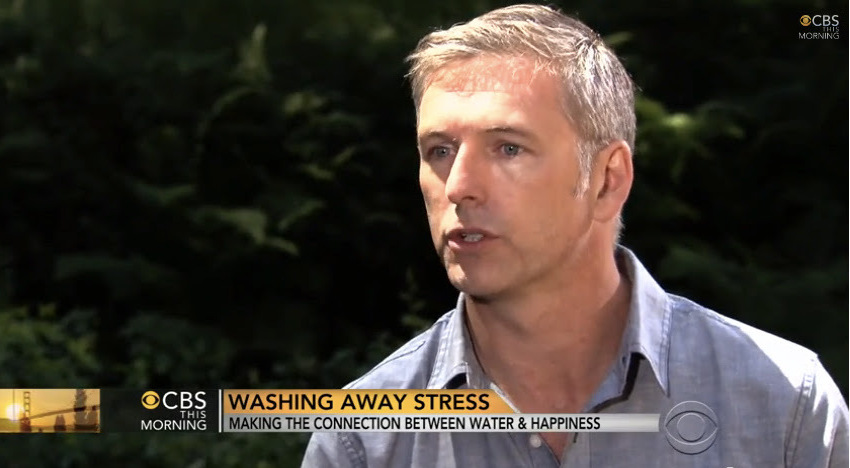 What You Do were recently featured on CBS This Morning and in a Washington Post interview.
Dr. Nichols, who was a biology major as an undergraduate, earned a master's degree in environmental policy and economics from Duke University's Nicholas School of the Environment and a Ph.D. in wildlife ecology from the University of Arizona's School of Renewable Natural Resources. He delivered the principal address to the University's Class of 2010, "You Are Lovers and Fighters."
Source: Washington Post
Back