Former Communication Prof. John Bittner Dies at Age 58
April 11, 2002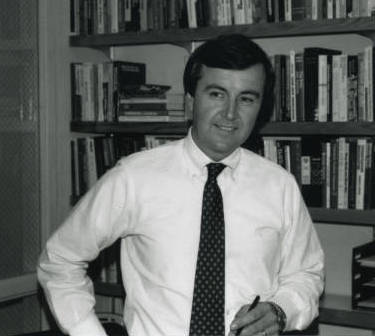 April 11, 2002, Greencastle, Ind. - John R. Bittner, James H. Shumaker professor in the University of North Carolina at Chapel Hill's School of Journalism and Mass Communication, died Tuesday, April 9, after a long illness. Dr. Bittner, who taught communication at DePauw University from 1973 to 1980, was 58 years old.
A native of Greensburg, Pennsylvania, Bittner received his bachelor's degree from Dakota Wesleyan University. He earned both his master's and doctoral degrees from Purdue University. Dakota Wesleyan later awarded him its Outstanding Alumni Educator of the Year Award
A noted scholar in his field, John Bittner authored eight textbooks, including Mass Communication, which has undergone six printings and is in use worldwide, included being translated into Arabic. That book was initially authored when Dr. Bittner was on the DePauw faculty. The professor was also a noted lecturer on Ernest Hemingway. At DePauw, he was also faculty adviser to student radio station WGRE.
"John Bittner was a remarkable man," says Richard Cole, dean of the School of Journalism and Mass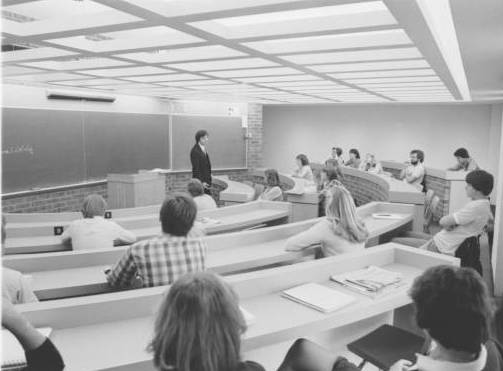 Communication. "He had a diversity of interests from broadcasting to literature and excelled in all of them." (at right: Dr. Bittner lecturing in DePauw's Performing Arts Center in 1979)
A memorial service celebrating John Bittner's life will take place at 5 p.m. Wednesday, April 17, in Carroll Hall auditorium on the UNC campus.
Read more here.
Back