Robert Murphy '42 Authors A Long Farewell
August 13, 2014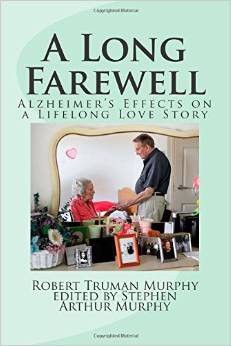 "Robert Murphy, 94, has World War Navy stories to tell, including nearly being killed in a Kamikaze attack in the Leyte Gulf," begins an article in Ohio's Mansfield News Journal. "But the real story of his life is called A Long Farewell, documenting his wife Peggy's slow slip into Alzheimer's disease and her eventual death in 2012."
Robert Truman Murphy is a 1942 graduate of DePauw University. Peggy Murphy was in DePauw's Class of 1943.
Ron Simon reports, "After the war, Murphy felt survivor's guilt. When his destroyer, the U.S.S. Aulick, was hit by two Kamikaze planes, 31 crewmates were killed and 60 more were wounded. Murphy, a lieutenant junior grade, had a simple question. 'Why did I survive?' During the long time spent caring for his wife, Murphy had another question. 'When did she stop knowing who I was?' "
Murphy's book details his wife's struggle. "She was the love of my life and didn't deserve what happened to her," he tells the newspaper.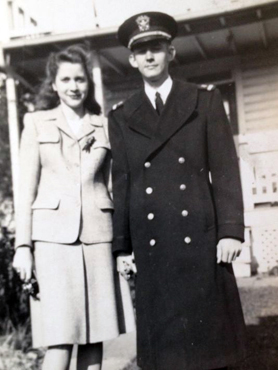 The paper notes, "A 1938 graduate of Mansfield Senior High School, Murphy was nearing graduation with a degree in chemistry at DePauw University when Pearl Harbor was attacked. As soon as he had his degree, he and several fraternity buddies joined the Navy. All became officers, and one was killed at Normandy. As soon as he could be commissioned as an ensign, Murphy took a train ride to Portsmouth, Ohio, to get married. He had met Margaret "Peggy" Horr, also a student at DePauw."
Access the complete article at the newspaper's website.
Order A Long Farewell: Alzheimer's Effects on a Lifelong Love Affair at Amazon.com.
Back