Senior Hang La Authors Article on Preschool Education for Indiana Policy Review
August 24, 2014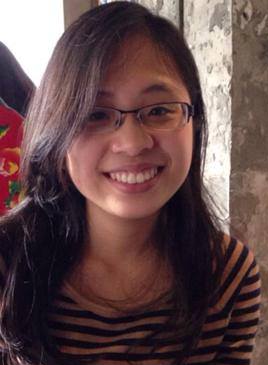 An article by Hang La, a senior at DePauw University, is published in fall edition of Indiana Policy Review. A history major and a native of a native of Hanoi, Vietnam, La has been interning as a researcher for the Indiana Policy Review Foundation.
In the white paper, titled "Character Begins Here — or Not", La warns that government is unlikely to teach children what is most needed, the virtue of self-control, through public pre-kindergarten programs.

"The government-driven models reviewed tended to be carelessly and confusingly conceptualized," she concludes. "They often were only poor-quality reproductions of smaller, more controlled experiments and could not guarantee significant returns on a child's education. More importantly, the very nature of these programs predisposes them to politicization, thereby stymieing meaningful reform and wasting precious resources -- not the least being the hopes and energies of low-income children and their families."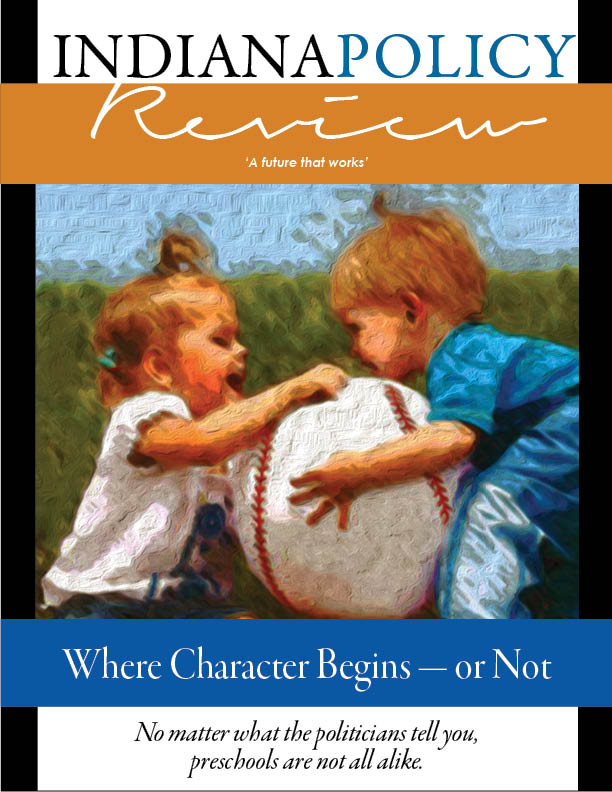 The DePauw senior writes, "Educators are beginning to refine the time window, generally ages 3 to 5, in which this essential character attribute is first addressed -- or not. And although it obviously is a process that continues for a lifetime, the first months and even days of formalized education may prove opportune. Tangentially, the paper asks certain policy question, some begging political response, as to whether we should -- or even can -- rely on government (Indiana Gov. Mike Pence's new preschool program being an example of moment) to be the institution of choice in introducing self-control to the three-year-old mind. It may be that government funding cannot be separated from its peculiar and varied special interests, at least not to the degree required of such a delicate task. Nor is it clear that the efficacy of such funding can be measured convincingly to justify the large public expenditure."
La concludes, "For now, it is important to know this: The education systems that will teach our children how to follow their individual paths to becoming loving family members, helpful neighbors and constructive citizens not only rest within the mechanisms of a free society but constitute the means to such a society."
Hang La plans to pursue a career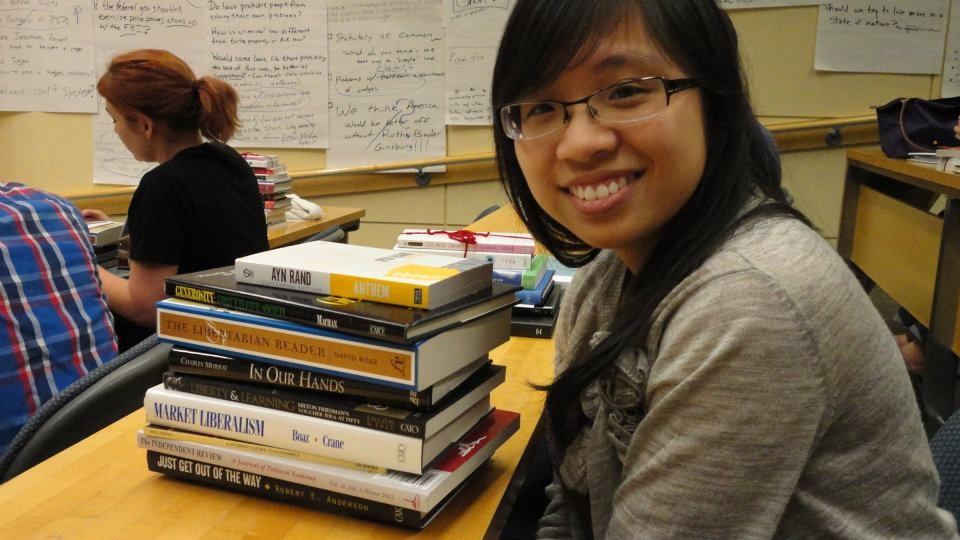 in public policy with an emphasis on education. As a 15-year-old in Vietnam, she was awarded the A*STAR (Agency for Science, Technology and Research) scholarship to study the next four years at the National Junior College, Singapore.
Visit Indiana Policy Review online.
Back