"Transparency" is More Than Just a Word: Prof. Jeff McCall '76
August 18, 2014
"The president and his spokesmen like to dismiss stories such as Internal Revenue Service targeting, National Security Agency spying, DOJ snooping and Benghazi on reporters as 'phony scandals' and made-up distractions," writes Jeffrey M. McCall, professor of communication at DePauw University, in Rhode Island's Providence Journal. "But all of these stories linger because of unanswered questions and lack of meaningful information."
Dr. McCall's newspaper column challenges President Obama's assertion that "This is the most transparent administration in history." The professor writes, "Showboating about transparency and executing it are different things, as the journalistic community is now pointing out. Representatives of 38 journalism organizations sent a letter last month to President Obama, complaining about a lack of government transparency. The lead signature was by David Cuillier, president of the highly regarded Society of Professional Journalists. The letter criticized the administration for 'politically driven suppression of news and information about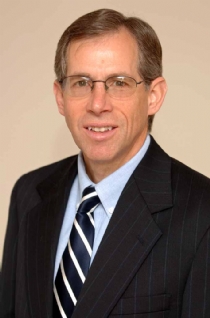 federal agencies.' It cited government delays in responding to reporters' requests for public information, blackballing of reporters, lack of access to government officials and overuse of anonymous sourcing by official spokesmen."
A 1976 graduate of DePauw, McCall is author of the book Viewer Discretion Advised: Taking Control of Mass Media Influences, notes "As DePauw University's noted rhetorician Robert Weiss has said, 'Truth is a great conversation stopper.' In turn, posturing, falsehood and absence of information keeps a conversation going. When the president says there is 'not a smidgen of corruption' at the IRS, but provides no evidence to prove his claim, he ensures the story goes on."
Citing a quote from James Madison, the professor's essay concludes, "Curtailing the free flow of government information disempowers the citizenry, leaving them less able 'to be their own governors.' "
You'll find the complete piece, which is published in several newspapers across America, at the Journal's website.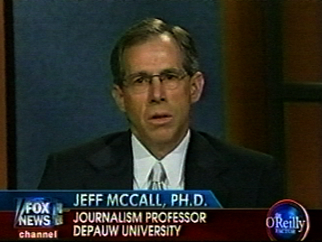 A former journalist, Jeffrey M. McCall is faculty adviser to DePauw's student radio station, WGRE. He is regularly called upon to discuss media matters in major publications and has been cited in more than 100 newspapers. He recently talked with the Los Angeles Times about TV's Duck Dynasty and was quoted in an Arizona Republic feature. Dr. McCall also authored an opinion column last weekend on the deadly NASCAR crash involving Tony Stewart.
Bob Weiss, who taught at the University from 1955 to 1997, was director of the intercollegiate debate program and adviser of the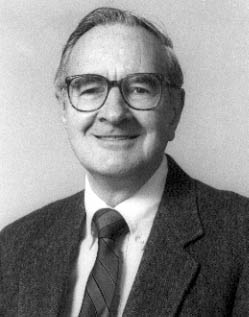 debate society for 41 years at DePauw. He served as the national president of Delta Sigma Rho-Tau Kappa Alpha, honor society in forensics, from 1983-85, and is author of a 1995 book on debate theory, Public Argument.
Robert O. Weiss and and his wife, Ann, were co-recipients of the 2008 Hobgood Distinguished Service to Communication Centers Award, presented by the Communication Centers Section of the National Communication Association.
In 2007, Dr. Weiss received the E.R. Nichols Award for "outstanding contributions to the furtherance of the forensics discipline."
Source: Providence Journal
Back