Orange Is the New Black's Piper Kerman Coming to DePauw for Feb. 4 Ubben Lecture
September 3, 2014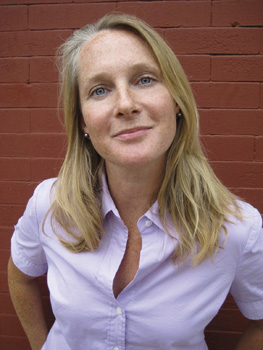 Piper Kerman -- whose experience behind bars is the basis of a bestselling memoir, Orange Is the New Black: My Year in a Woman's Prison, as well as a hit Netflix series -- is coming to DePauw University to present a Timothy and Sharon Ubben Lecture. Kerman will discuss "Lessons Learned Behind Bars" on Wednesday, February 4, 2015, at 7:30 p.m. in Kresge Auditorium, located within DePauw's Green Center for the Performing Arts (605 S. College Avenue).
Like all Timothy and Sharon Ubben Lectures, the event is presented free of admission charge and is open to everyone. The speech will be followed by a question-and-answer session and a book signing event.
Piper Kerman's DePauw visit is presented in conjunction with the University's Janet Prindle Institute for Ethics.
The product of a liberal arts education, Kerman is a graduate of Smith College. Her book recounts the year that she spent in the Danbury Correctional Facility for a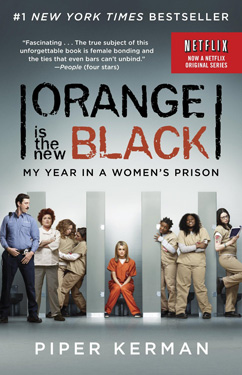 crime she had committed ten years prior as a very brief, very careless dalliance in the world of drug trafficking. Compelling, moving, and often hilarious, the stories of the women she met while in prison raise issues of friendship and family, mental illness, the odd cliques and codes of behavior, the role of religion, the uneasy relationship between prisoner and jailor, and the almost complete lack of guidance for life after prison.
Kerman now dedicates much of her time to advocating for prison reform and is a board member of the advocacy group, the Women's Prison Association. In her book, she writes, "Our system of 'corrections' is about arm's-length revenge and retribution, all day and all night. Then its overseers wonder why people leave prison more broken than when they went in."
She told the New York Times, "As one warden said, we're throwing people in jail that we're mad at instead of people we're scared of. Most women are not there for violent offenses. Like almost all the women in that place, I endured things like groping from the guards, but no prisoner ever laid a hand on me, and I didn't witness any physical violence."
The Netflix series based on Kerman's book debuted in July 2013 to rave reviews and this July received 12 Primetime Emmy Award nominations. The show has won three Critics Choice Television Awards and has been renewed for a third season.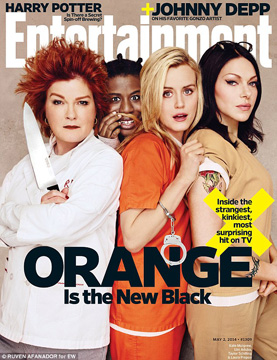 Orange Is the New Black has been called "the best TV show about prison ever made" by the Washington Post. The San Francisco Chronicle's David Wiegand opined, "In every case, there is an abiding feeling for character and authenticity that helps elevate Orange Is the New Black to a new definition of television excellence." Matt Roush of TV Guide calls the show "a terrifically entertaining piece of original programming that's truly and bracingly original."
Committed to increasing awareness of prison issues, Kerman delivers many lectures on college campuses. The DePauw appearance will be her first at an Indiana university. She has also spoken at the White House, and to groups that include the American Correctional Association's Disproportionate Minority Confinement Task Force, federal probation officers, public defenders, justice reform advocates and volunteers, and formerly and currently incarcerated people.
Established in 1986 through the generous support of 1958 DePauw graduates Timothy H. and Sharon Williams Ubben, the Ubben Lecture Series was designed to "bring the world to Greencastle."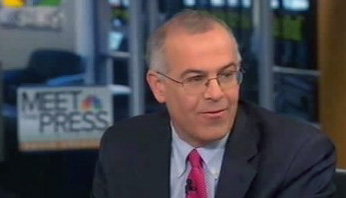 New York Times columnist David Brooks presents the first Ubben Lecture of the 2014-15 academic year on October 4, and more events will likely be announced.
Previous Ubben Lecturers have included Bill Clinton, Margaret Thatcher, Mikhail Gorbachev, Tony Blair, Benazir Bhutto, Peyton Manning, Elie Wiesel, Ralph Nader, Bret Baier '92, Jane Goodall, Michio Kaku, Ron Paul, Willy Brandt, General Colin Powell, Spike Lee, John Major, Shimon Peres, Brian Mulroney, Mike Krzyzewski, Oscar Arias, F.W. de Klerk, Ambassador L. Paul Bremer, Todd Rundgren, General Wesley Clark, George Will, Ken Burns, Gloria Borger, Bob Woodward, Oliver Sacks, Gwen Ifill, Naomi Wolf, Ross Perot, Paul Volcker, Karl Rove, Howard Dean, Doris Kearns Goodwin, Eric Schlosser, Ferid Murad '58, Harry Belafonte, Leymah Gbowee, Sam Donaldson, Martin Luther King III, David McCullough, Carl Bernstein, Jane Pauley, Alan Simpson, Mitch Albom, Julian Bond, Lee Hamilton '52, Jimmy Wales, David S. Broder, Jason Reitman, Jim Lovell, Candy Crowley,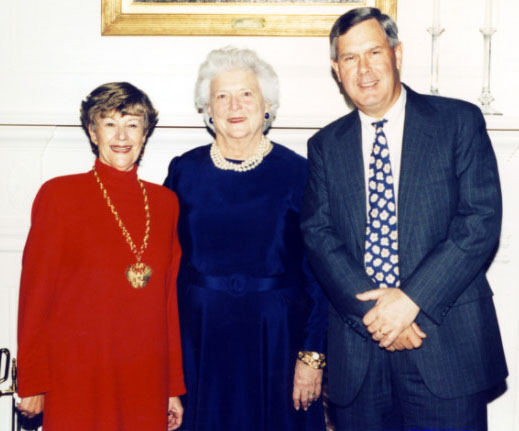 William J. Bennett, ice cream entrepreneurs Ben Cohen & Jerry Greenfield, Charles Fishman, Sister Helen Prejean, David Ho, Lynne Cheney, Andrew Young, Paul Tsongas, Rebecca Skloot, Zbigniew Brzezinski, Carl Rowan and many others. (at right: Sharon and Tim Ubben with Barbara Bush; March 20, 1996)
To view a complete roster of Ubben Lecturers -- which includes links to video clips and news stories -- click here. Video montages of many events are available on YouTube.
A student-produced video history of the Ubben Lecture Series was created in 2008. It can be accessed here and is also embedded below.
Back