Josh Jones '14 Quoted in Essay on the Funeral of Michael Brown
August 26, 2014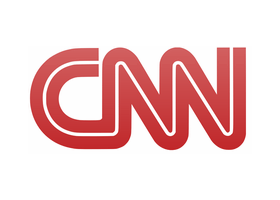 In a CNN.com essay on yesterday's funeral service for Michael Brown -- the African American teen shot by a white police officer in Ferguson, Missouri -- LZ Granderson writes, "It might have been a day devoid of violence in these streets, but the unrest within the souls of the people who walk them remained. How can there be peace?"
The piece offers quotes from those attended Monday's service in St. Louis, among them a May 2014 graduate of DePauw. Brown's case has sparked protests and a national debate about race relations and police procedures.
" 'I vote, but many of my friends don't because they think it doesn't matter,' said 21-year-old Joshua Jones, a native of Ferguson who said he recently graduated from DePauw University and is starting graduate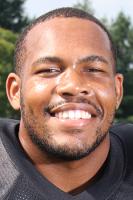 school at St. Louis University this fall. He said he didn't know Brown but came to his funeral because 'he could've been me' ... 'The thing is, my friends think the system isn't looking out for them. And it's hard for me to argue with them when so many things around support what they are saying,' Jones said. 'But I don't think anything in Ferguson is going to change unless black people start voting.' "
Access the complete column at CNN's website.
Josh Jones majored in psychology at DePauw and was a defensive lineman on the Tiger football team.
Back