Richard Williams '65 Named Chair of Adamis Pharmaceuticals Board
August 27, 2014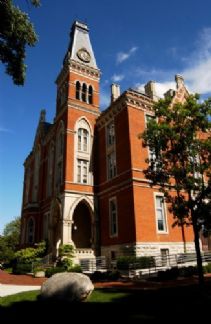 Richard C. Williams, founder and president of Conner-Thoele Limited and 1965 graduate of DePauw University, has been appointed to the board of directors of Adamis Pharmaceuticals Corporation (NASDAQ: ADMP) and has also been named chairman of the board.
Conner-Thoele Limited is "a consulting and financial advisory firm specializing in the healthcare industry and pharmaceutical segment. He has completed in excess of fifty divestments, acquisitions, financings and cross-border transactions, which have exceeded $8.0 billion," notes an announcement. "Prior to founding Conner-Thoele Limited in 1989, Mr. Williams served in a number of progressively responsible operational and financial management positions with multinational firms. These firms included American Hospital Supply Corporation, UNC Resources, Abbott Laboratories, Field Enterprises and Erbamont NV. Mr. Williams once served as a director and Vice Chairman of Strategic Planning for King Pharmaceuticals. Prior to King, he served as chairman and a director of Medco Research before Medco was acquired by King Pharmaceuticals."

An economics major at DePauw, Richard Williams earned a Masters of Business Administration from the Wharton School of Finance.
Read more here.
Back