"We Really Need That Now," Prof. Jeff McCall '76 Says of Uplifting Fact-Based Films
September 2, 2014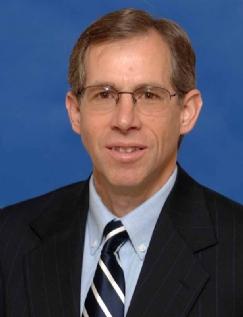 "I think movie watchers are tired of bizarre and overproduced movies that are just too far-flung," Jeffrey M. McCall, professor of communication at DePauw University, tells the Arizona Republic. Dr. McCall is quoted in a story that examines the many upcoming movies based on real people -- ranging from Stephen Hawking to Moses.
"This fall there is an unusually large number of films based on real people and their (presumably film-worthy) lives," notes the Republic's Bill Goodykoontz. "Fact may well be stranger than fiction; we're about to find out, in concentrated fashion, whether it's more entertaining, too."
Professor McCall, who authored the book Viewer Discretion Advised: Taking Control of Mass Media Influences, tells the paper, "Stories based on real people and real situations can keep us grounded as a society at a time when we are surrounded by so much digital and virtual worlds."
He adds, "At a time in which the world seems increasingly weird and dangerous, real-life stories of heroism and great accomplishment fill a societal gratification for finding good in humanity. We really need that now."

You'll find the complete article -- "Real people: Biopics popular this fall" -- at the newspaper's website.
A former journalist, Jeffrey M. McCall is faculty adviser to DePauw's student radio station, WGRE. He is regularly called upon to discuss media matters in major publications and has been cited in more than 100 newspapers. He wrote a newspaper opinion column on government transparency and recently talked with the Los Angeles Times about TV's Duck Dynasty.
Source: Arizona Republic
Back